Sell on the marketplace
and

your website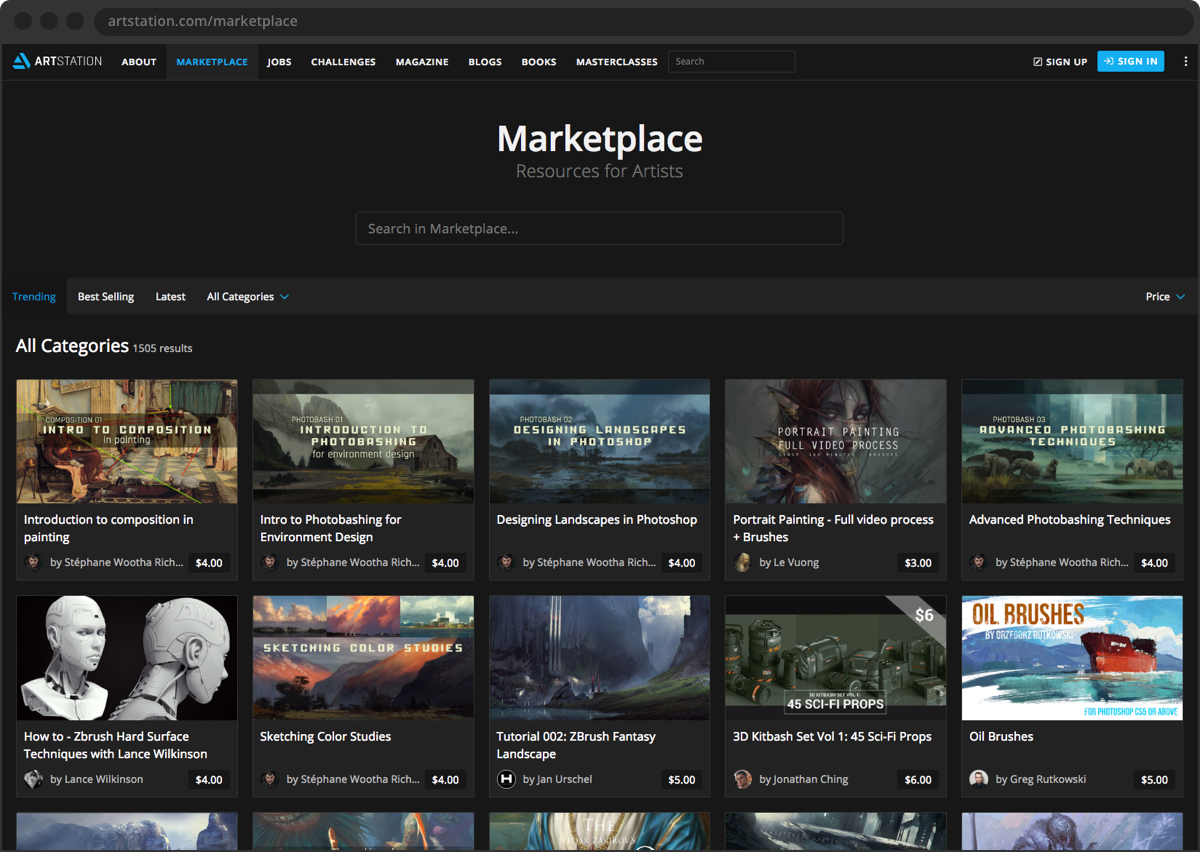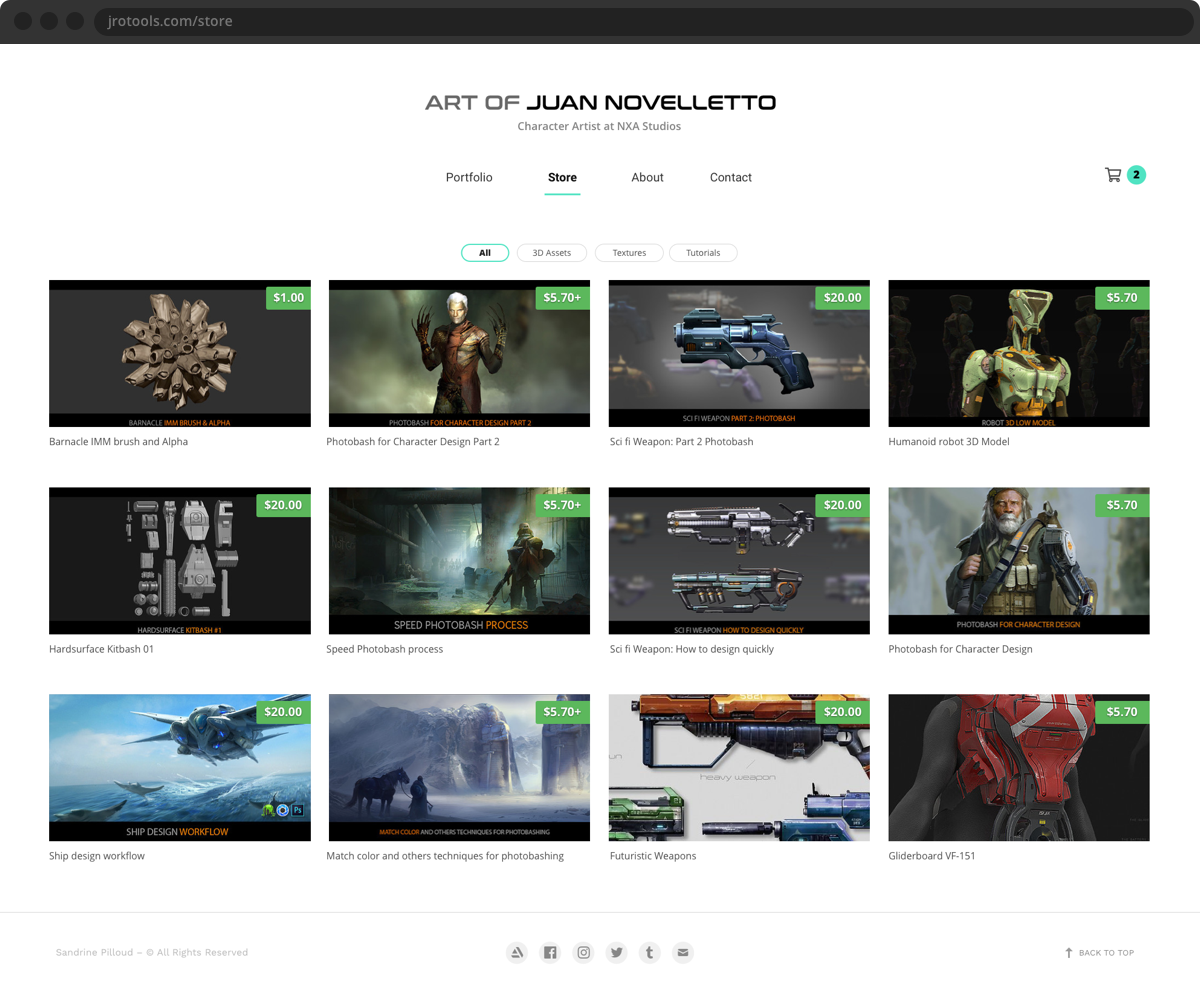 No other platform enables you to sell your products on both a thriving marketplace AND your personal website at the same time. ArtStation does!
When you sell your products on ArtStation, it not only shows on your community profile and website, but we also promote it via the Marketplace. Your followers are notified when you release new products.
Digital Goods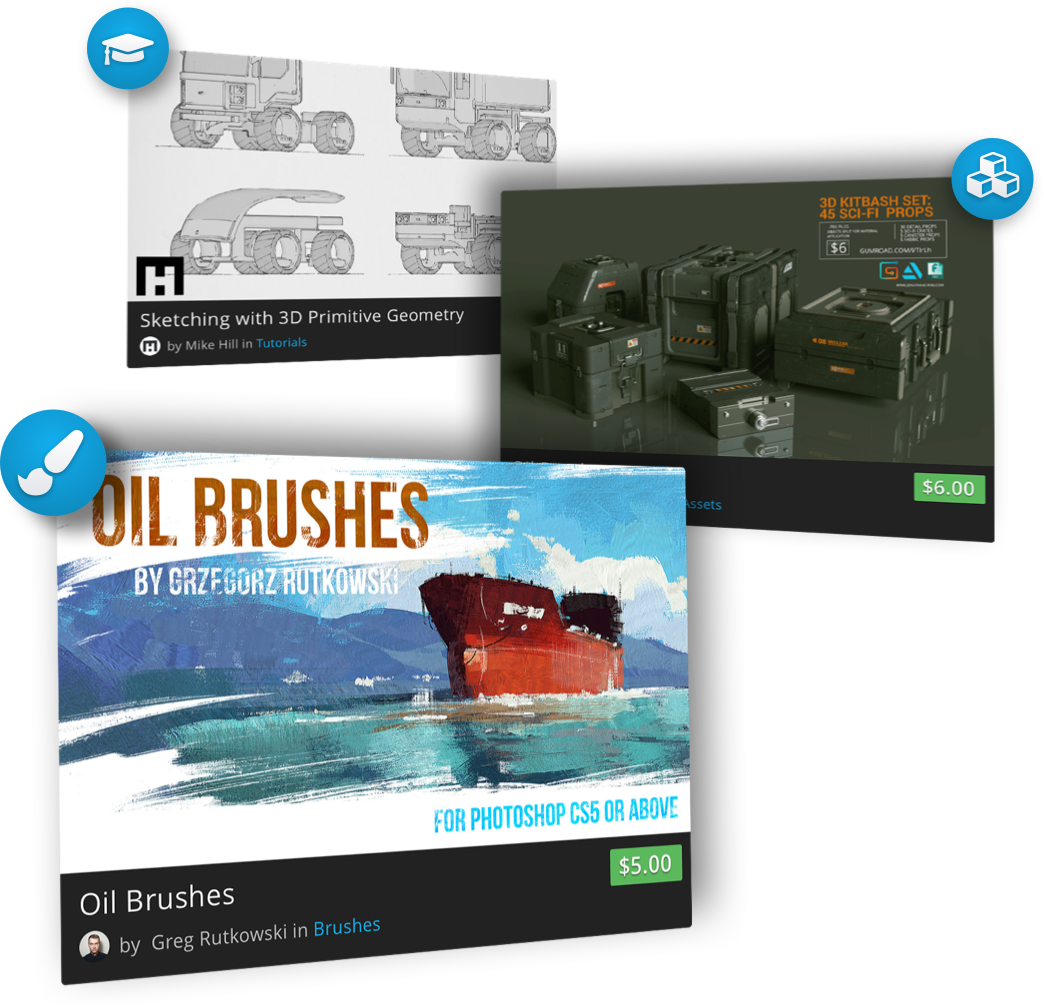 Upload your reference packs, brushes, tutorials, 3D models, assets and more. ArtStation takes care of hosting and delivering these large files securely to your customers.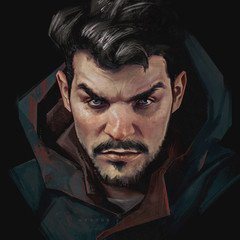 The ArtStation Marketplace offers an opportunity to make passive income and gives me spare time that I use to study and learn new things.
Simple License Agreements
When selling on ArtStation, all digital products have standard and extended license agreements so that you are legally protected AND so that companies/studios can actually BUY your products! Use variants to charge different prices for different licenses. Add your own custom license if you have one.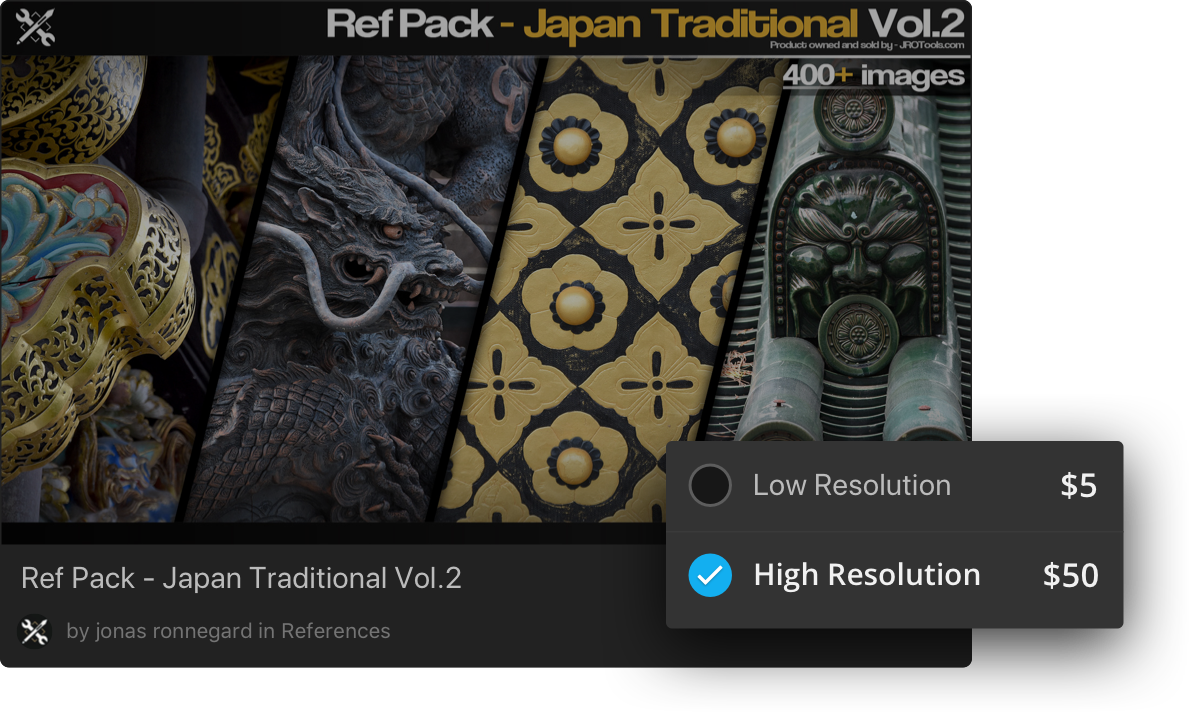 Variants
Sell different variants of a product for different customer needs. Sell different license types: a standard and extended license. Sell different product types: low resolution and high resolution assets. You decide!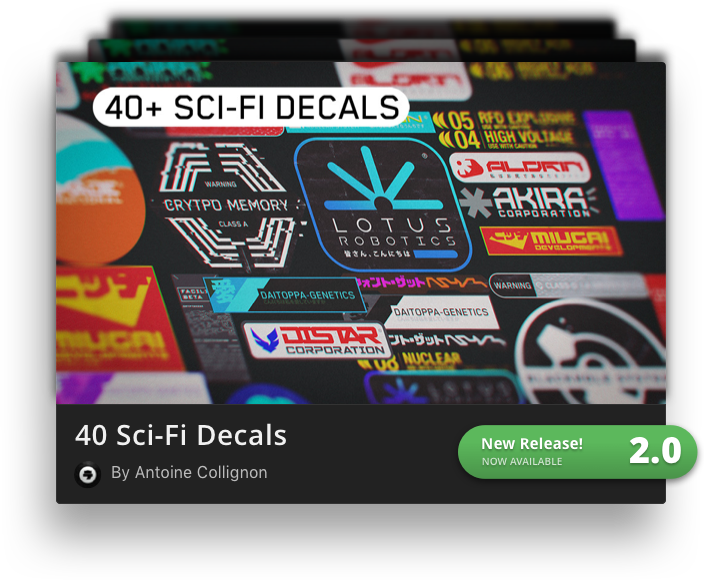 Releases
When you have updates to your products, ArtStation can manage the release for you. Create a new release, upload the files that need updating and hit Release. Existing customers will get notified of the new release!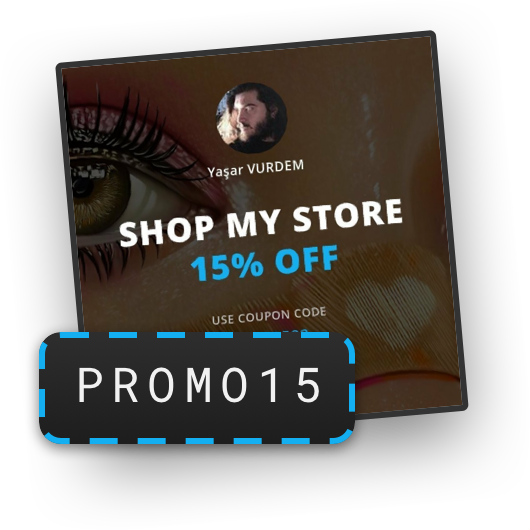 Coupons
Create your own coupons. Run your own promotions and blast them out to your followers in a few easy clicks.
Pro Sellers on their Website
95%
Earnings on Digital Marketplace
- Earn 95% of each sale via your website
- Earn 80% of each sale via the Marketplace
- Minimum fee of 50c.
If your Pro account lapses or you cancel, don't worry, your products will continue to sell on both the Marketplace and your website, but your earnings reduce to 70%.
Prints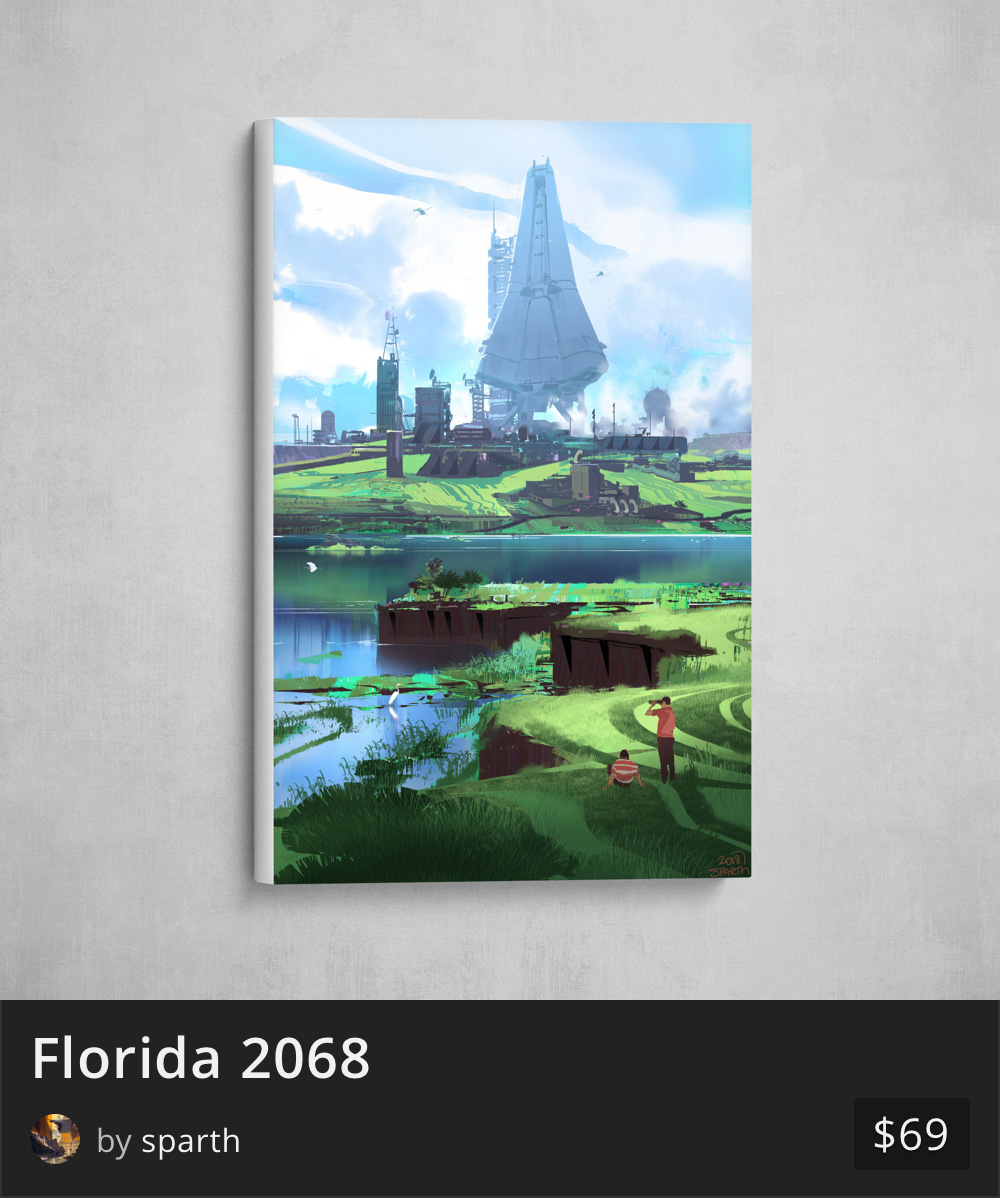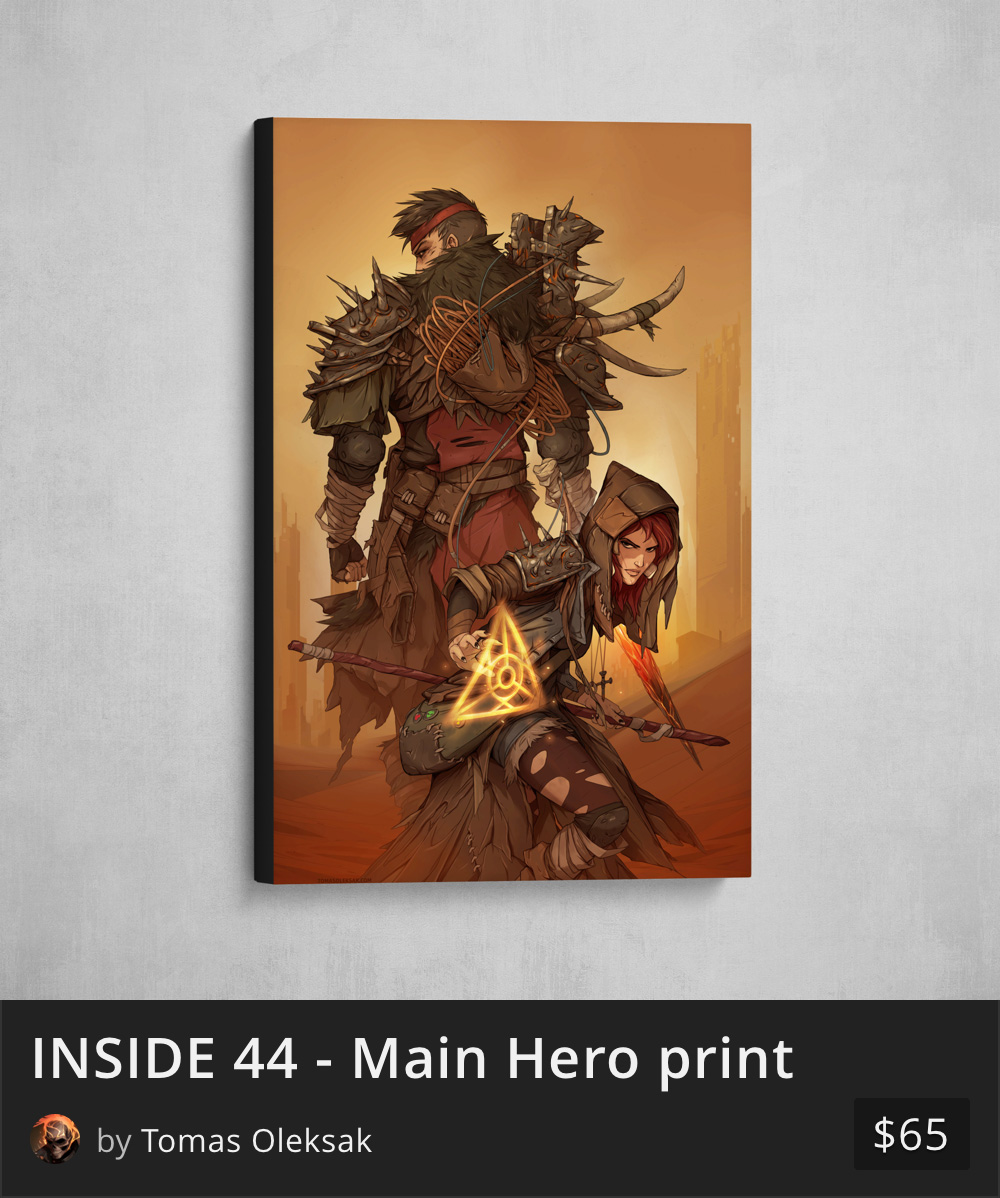 Turn your artwork into fantastic, high-quality, printed products. Upload your file, set your markup and you're ready to start selling. We take care of everything: manufacturing, packaging and delivery to your fans' doorstep.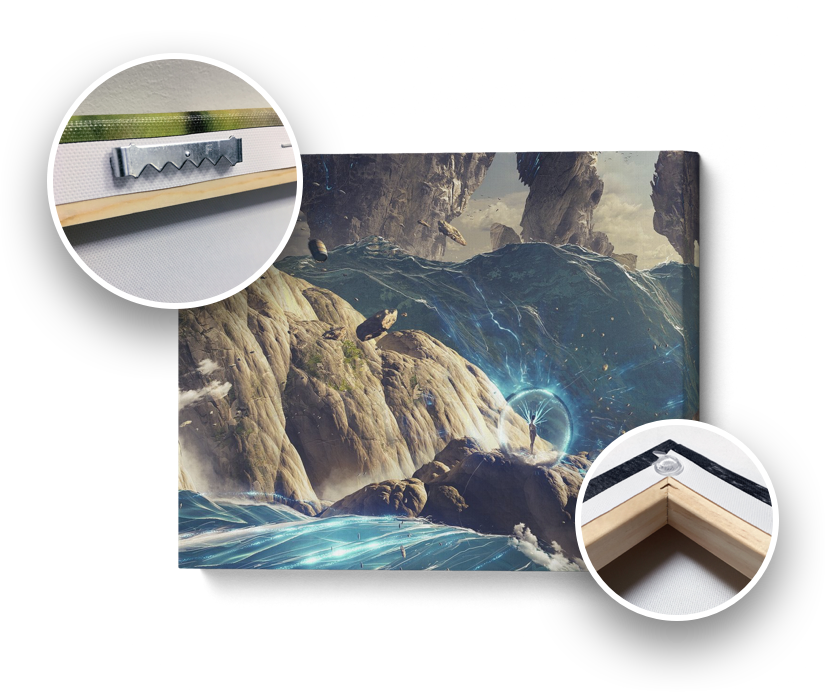 High-Quality Products
Our printed products are professionally crafted to ensure we deliver beautiful, high quality work that is ready to hang.
Easy Set-up
All you have to do is upload your artwork, set your desired markup and you're ready to start selling.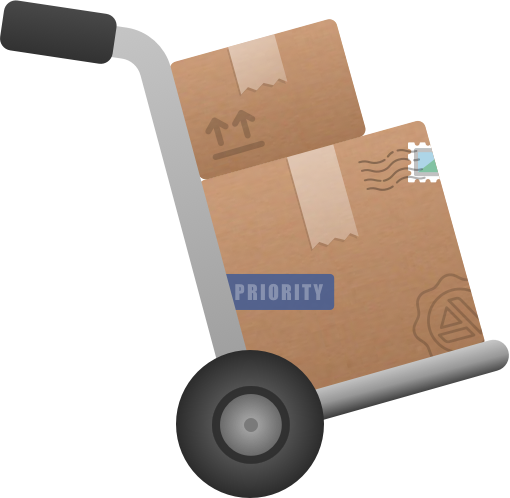 Hassle-Free
Once your prints are up, you can lie back and relax. We handle printing, shipping, handling, returns and support.
Set your own
Markup
Base Price
Includes printing, handling, payment, returns, support…
Earnings on Prints
Every Printed Product comes with a Base Price that covers all the printing, hosting, marketing, supply chain, shipping/handling, payment processing fees, plus all the cases that you definitely don't want to deal with: customer support, returns, damaged goods, etc.
All you have to do is set your own Markup, which is what you will earn for each sale. Yes, it's that simple.
Pro members receive an additional 5% of the Base Price in earnings on all Printed Products.
Payouts
ArtStation does direct to bank payouts to over 220+ countries worldwide. Select from a rolling weekly or monthly payout.