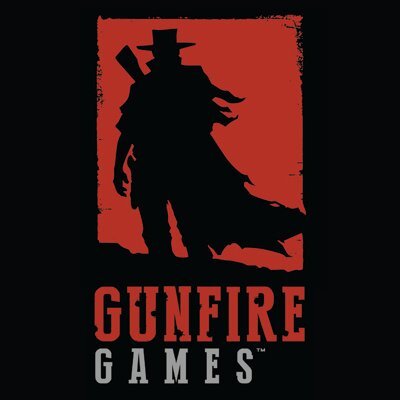 Jr./Mid VFX Artist
Job Description
POSITION SUMMARY
Gunfire Games is seeking a Visual Effects Artist for our upcoming titles. The VFX Artist will design, create and implement dynamic and dramatic in-game special effects (explosions, fire, smoke and other environmental effects, special abilities, weapon attacks, etc.) powered by Unreal 4. The ideal candidate has a thorough understanding of the creation of stunning in-game visual effects and should exhibit expert creativity, technical and artistic skills. Required to be a self-starter, must be motivated and able to work with minimal supervision.
ESSENTIAL DUTIES
Work closely with artists, designers, programmers, and audio staff to ensure that visual effects are of a very high quality and will enhance the overall game experience
Use Unreal 4, 3D Studio Max, and Photoshop/Substance to create and implement special visual effects
Utilize particle systems, shaders, blueprints, and mesh effects
Create a variety of particle effects and systems, from ambient environmental VFX to character special abilities and cinematic VFX
Work with leadership and peers to support the studio's vision by providing and seeking out feedback, and actively participating in regular team meetings and reviews
The above list of duties is not exhaustive or exclusive, other duties may be assigned. 
Skills & Requirements
REQUIREMENTS
Excellent communication, interpersonal and organizational skills
Proficiency with Photoshop and 3D Studio Max or Maya
Ability to iterate and implement quickly without sacrificing quality
Knowledge of game production pipeline and 3D game engines
Understanding of VFX / PostFX integration and performance impacts
Knowledge of other disciplines in relation to 3D art, including modeling, lighting, and rendering
Welcomes and provides valuable feedback
Ability to adapt and cope with change along with the demands of the project's production
Must be currently eligible to work in the USA.
Additional Information
Relocation assistance is offered
How to Apply
Please email your resume and a link to your portfolio to jobs@gunfiregames.com. Include the job title and your name in the subject line.
About the Company
Established in 2014, Gunfire Games is a video game developer based in Austin, Texas. The core team members are *remnants* of Vigil Games, the developer best known for creating and shipping the Darksiders franchise. We started Gunfire Games because we love what we do: crafting worlds, building games – it's embedded in our DNA. It has been a dream brought to life to build a studio where great ideas flourish, everyone is dutifully rewarded for their hard work, and the art of creating games is honed to a find edge. Our team members are the masterminds behind Remnant: From the Ashes, the Chronos series and Darksiders sequels.  If you're as passionate about video games, alternate universes, and loving where you work as we are, we think you'll be a great fit on our team.
We're with Jack- All work and no play makes us a dull humanoid too. That's why when you work at Gunfire Games, it's hard to really call it 'work'. Between writing code and designing the apocalypse, team members can take advantage of our fully stocked kitchen (I'm talking all the good munchies and drinks), join in an Xbox tournament in one of our multiple gaming rooms, or just relax on a couch and watch your coworker get their butt kicked by a 10-year old in Halo. We believe that a flexible work environment fosters innovation and collaboration and our goal is always to support your professional and personal development. Our leaders have the utmost faith in the talents of the Gunfire Games posse and consistently trust in their ability to balance play and deadlines like pros. Other great perks of working here…
Medical, Dental & Vision benefits
401K plan
STD, LTD, Life, AD&D Insurance
Flexible Spending Accounts
Flexible PTO & sick leave
Paid Parental Leave
We're always giving away swag!
Located in the best city- Austin, TX
Gunfire Games LLC is an equal opportunity employer and considers all candidates for employment regardless of race, color, religion, sex, national origin, citizenship, age, disability, marital status, military or veteran's status (including protected veterans, as may be required by federal law), sexual orientation or any other category protected by law.  
Work-From-Home
Due to state and city regulations, we have currently adopted a work-from-home model. Although we cannot wait to get back in our awesome, newly renovated studio, the safety of our team is priority #1. We will continue to adhere to regulations and assess the safety of returning to the studio when the time comes.