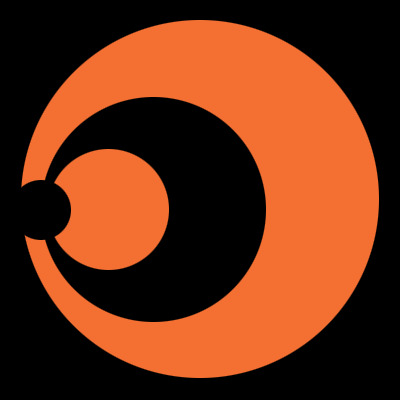 Job Description
We are looking for a  Concept Artist/Senior Concept artist who will be working on our existing as well as new product promotional campaigns. 
This position is open to applicants based in India.
Role and Responsibilities:
Should be a very strong visualizer cracking compelling design concepts that take the promotional brief to a whole new level.
The successful candidate will be responsible for the delivery of concept art visuals ranging from thumbnail sketches, mood boards  to highly finished promotional artwork to specific guidelines with in production schedules.
Help in the creation of presentation materials and marketing materials to communicate the artistic vision to stakeholders.
Collaborate in a team environment and work closely with art director, campaign managers and other stake holders to Illustrate and develop concepts, look, feel, and overall visual identity of the briefs and support the production pipeline
Deep awareness of the competitive marketplace and target audience
Mentor, coordinate , pitch new ideas to the team and hold brainstorming sessions and evaluate the work results delivered by the art team
Quick sketching ability, skilled at drawing and painting and ability to create a variety of art styles from cartoon to more realistic , matte painting and composite art.
Excellent concept and design skills, understands the fundamental art theory, effective use of color, form, lighting and composition, story telling, visual narrative, anatomy and can demonstrate creative ability across a range of styles.
Define style guides, and coordinate their creation when required.
Effectively design with minimal supervision, taking ownership of quality and completion of creative content using tools and design software
Analyze real-time feedback, and adopt in a constructive manner with logical and reasoned suggestions/solutions to improve designs
Stay current on industry trends including new marketing  genres,  art best practices, and emerging technology
Able to work to deadlines  with minimal supervision. 
Skills & Requirements
7-10 years of concept art, digital art, matte painting, graphic art , promotional art, composite art and  typography
BFA/ MFA or any design related discipline  (Applied Arts) from a top-tier design institute or universities.
Expert knowledge of Adobe Suite (Photoshop, illustrator, After effects and sketch pro)
You must have a portfolio that demonstrates the range of your abilities and the quality of your art
At least 5 years of professional creative experience in any one of  the field like advertising, gaming and commercial art.
Passionate about games and be able to work in flexible environment where the job will evolve over time.
Additional Information
Relocation assistance is offered
How to Apply
About the Company
Introduction
Play Games24x7 Pvt. Ltd. is the first online company to bring games of skill with cash prizes to the large, yet under-served Indian market in a fun, light-hearted and friendly setting. India's rich history and culture of games and the rapid growth of the Internet has presented us with a unique opportunity – the opportunity to bring to people across India games they have always loved and enjoyed, but don't necessarily find the time or the friends to play with anymore. Competition, the joy of success and social connectivity form the backbone of our product. We kicked off this ambitious journey in 2009 with India's most popular card game – Rummy. Today, we are India's largest online rummy site (www.rummycircle.com) and millions of players visit us every month to play for free and for cash prizes. We are funded jointly by international venture capitalists and a hedge fund that has made significant investments in the past in some of the most successful Internet companies in India.
The Games24x7 Ethos
At Games24x7 we are passionate about one and only one thing - providing the best possible playing experience to our players. We take immense pride in our work and believe that the best way to serve our players is by listening to them. We listen to the sound of every click that our players make or don't make when they are with us. We believe very strongly in experimenting, but in the true spirit of experiments, we insist that every new idea be either backed by data or be eventually provable by data.
Every experiment has at its genesis an idea. The Games24x7 idea hierarchy is flat and new ideas can come from anywhere, but every idea goes through the same process – vigorous debate, arguments, data validation, and every so often, from this grueling yet immensely satisfying process comes one addition to our product, operating or marketing strategy. This is the essence of life at Games24x7.
The Games24x7 Business
The Games24x7 business is powered by a proprietary multi-player tournament gaming platform. We currently host online multiplayer Rummy across multiple channels – Desktop Web, Mobile Web and an Android Native App. Despite the platform being feature rich in terms of its offering, we have barely scratched the surface. The plan is to build a state of the art gaming tournament platform into which games of all types can be seamlessly integrated from single player leader-board type games to multiplayer knock out tournaments, round robin tournaments etc. This multifaceted platform will also incorporate social features, and could easily be integrated with Facebook and other social networks. We have the makings of what will be an industry-changing product in our hands. We are confident that the gaming industry in India will be seen as pre-Games24x7 platform and post-Games24x7 platform by analysts in the future. We will continue to invest to incorporate new innovations and capabilities into the core platform to ensure that our players receive a world-class experience.
The Games24x7 Team Member
If you have boundless energy, are bubbling with bright ideas, are extremely hard working and have no problems taking a hands-on approach to your work, we are the right destination for you. While we value tremendously problem solving skills, we value even more problem finding skills. People who have risen the fastest in our company are those that have a keen eye for detecting critical business problems and then solving them. The Games24x7 work atmosphere is very amiable, and at the same time always charged with excitement. The dynamic nature of our business ensures that all our team members are able to see how their contributions benefit the business. We encourage our team members to take responsibility and grow into future leaders in our company and the industry.