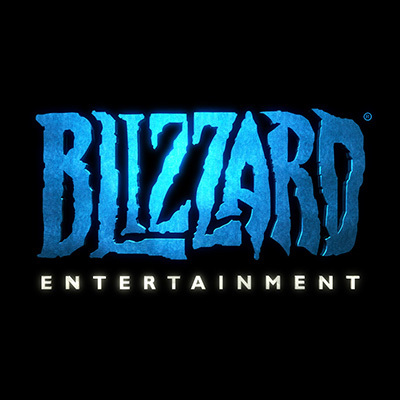 Job Description
We Need You
The minions of Hell are growing stronger...
We're working on Diablo 4. Are you a skilled Technical Artist? Come work with us, and together we will build something exceptional.
Our team of talented developers is growing. Our backgrounds are diverse, but we all share a real passion for what we do. We believe that if you're looking for a tight-knit crew that celebrates self-expression and embraces collaboration, we might be a phenomenal fit for you.
Stuff We Will Trust You With
Your knowledge of tools and pipelines will give our team what they need to hack and slash through hordes of demons. You will help the VFX team bring life to the world of Sanctuary. Your responsibilities include forging shaders, educating artists in the use of technology, and ensuring that we hit performance while maintaining a high visual quality.
Would you excel in an environment of peers who are enthusiastic about working on the dark gothic world of Diablo, and would you love making phenomenal games, killing millions of monsters and getting loot? Of course you would!
Skills & Requirements
Stuff You Can Rightfully Brag About
What will it take to be successful in this role? Well, we're always looking for people who are game developers first and who can help us become even better than we are today, so these are probably some of your previous achievements:
Several years' experience on technical art team(s) in the games industry.
Deep understanding of runtime performance and how to scale visual effects for different platforms.
Thorough knowledge of VFX pipelines and shader processes used in game development.
Extensive experience of VFX pipelines across all aspects of game art production.
Able to communicate precisely with programmers, designers, producers and artists alike.
Self-starter and driver, excellent communicator and an amazing team-player.
Having worked through an entire production cycle and having previously shipped AAA titles.
How You Will Stand Out
Most importantly, we want to get to know your authentic self, because life's too short to pretend to be something you're not (unless we're talking cosplay of course). That said, we hope you have:
A strong passion for developing and playing games.
Deep knowledge and understanding of the Diablo universe.
Deep knowledge in writing Shaders using a node based editor.
Desire to optimize VFX to run on different platforms.
Additional Information
Relocation assistance is offered
How to Apply
Please visit our website here:
https://careers.blizzard.com/en-us/openings/oyXAafwZ 
And yeah, you will need these things to apply
Resume
Portfolio demonstrating relevant programming and artistic skills required

Only online artwork submissions will be accepted (e.g. website, blog or online album)

Must be willing to complete a test if requested to do so
Blizzard Entertainment is an Equal Opportunity Employer. All qualified applicants will receive consideration for employment without regard to race, color, religion, sex, sexual orientation, gender identity, gender expression, national origin, protected veteran status, or any other basis protected by applicable law, and will not be discriminated against on the basis of disability.
Accommodation Request: We are committed to working with and providing reasonable assistance to individuals with physical and mental disabilities. If you are a disabled individual requiring an accommodation to apply for an open position, please email your request to talentacquisition@blizzard.com. General employment questions cannot be accepted or processed here. Thank you for your interest.
About the Company
Best known for blockbuster hits including World of Warcraft® and the Warcraft® , StarCraft®, and Diablo® franchises, Blizzard Entertainment, Inc. (www.blizzard.com), a division of Activision Blizzard (NASDAQ: ATVI), is a premier developer and publisher of entertainment software renowned for creating some of the industry's most critically acclaimed games. Blizzard Entertainment's track record includes nineteen #1-selling games* and multiple Game of the Year awards. The company's online-gaming service, Battle.net®, is one of the largest in the world, with millions of active players.