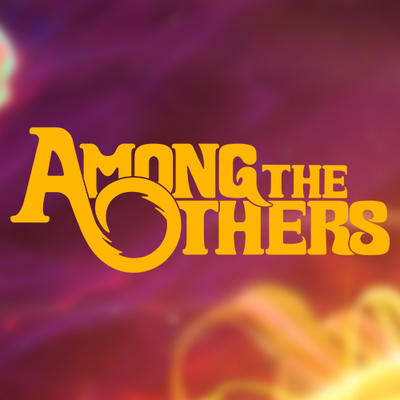 Job Description
Among the Others is a positive, music and storytelling project driven by escapism, inspiration, compassion, and experimentation. For the past year, our small team has been building a unique, colorful world with charming characters to present along side uplifting and quirky music. Ultimately, we are working towards turning this project into something of an animated musical. If you're a fan of the Disney Renaissance films and have a sweet spot for epic sci-fi and fantasy then we wanna hear from you! We're looking for a skilled and passionate motion story artist to bring our illustrations to life.
You'll be responsible for using existing assets to edit together sequences and create stylized 2.5D graphics, motion graphics, simple animations, particle effects, and transition effects. For reference, here's a link to some works by Blizzard that make for good examples of the type of motion story work that we are after: https://news.blizzard.com/en-us/world-of-warcraft/23507728/watch-shadowlands-afterlives-animated-shorts
If you're the type of person that wants to be an early contributor to something significant and are willing to put in the effort to bring a unique vision to life then lets chat!
Skills & Requirements
REQUIREMENTS:
Must have the flexibility to work for up to a year (with the possibility of this becoming a longterm position if things go well).
Must have a strong knowledge of Photoshop and After Effects.

Knowledge of and access to After Effects plugins such as the Trapcode suite is preferred.

Must be able to transform 2D illustrations and assets into 2.5D or 3D assets.
Must be able to model, rig, animate, and simulate particles in 3D software. 
Must be able to do compositing work and editing work.
Must have a love for the 2D animation medium.
You must have a positive attitude, high emotional intelligence, and strong communication skills. We're a pretty low-key but highly collaborative team! 
You should be either in Pacific Standard Time or within 2 - 3 time zone of it.

the project will require a lot of communication and significant time differences can become a hurdle.
PLUSES:
You live in the greater Los Angeles area.
You have experience with animatics or motion comics.

Extra points if you are already familiar with or have worked on the Blizzard Warcraft motion stories like the ones in the link above.

You are experienced in Spine, Nuke, Premier Pro, Storyboard Pro, or Blender's Grease Pencil tool.
You are a fan of things like DnD, Broadway musicals, the MCU, Star Wars, Game of Thrones.
You are a fan of Indie Dance / Indie Pop music.
You have a sizable following on social media / Youtube.
PERKS:
You will be able to work in a team where your creativity and input is highly valued. You won't just be another worker bee. 
You will have guest / VIP access to Among the Others shows (once concerts are safely an options again that is).
Additional Information
Working remotely is an option
How to Apply
About the Company
Among the Others is a music brand primarily focused on creative and quirky electronic music. The project is in the middle of rebrand and is moving in a very unique and excited direction.