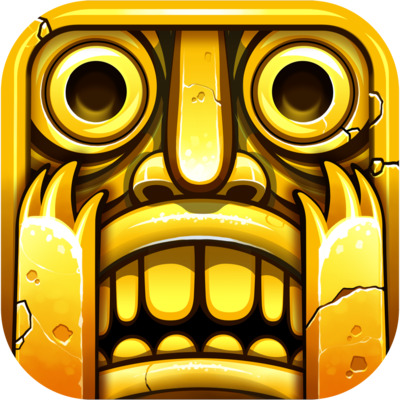 Senior Concept Artist
Job Description
Imangi Studios seeks an experienced Senior Concept Artist to join the Temple Run game development team in Raleigh, NC. 
As a Senior Concept Artist, you will work closely with the Art Director and other creative leads to develop visual assets for the Temple Run brand and associated projects. This role will be responsible for creating original and imaginative concept art for characters, environments, and other game assets. We are seeking someone who is eager to push the visual quality to the next level. 
Skills & Requirements
DUTIES
Help define the mood and tone of new environments by creating beautiful and engaging concepts for the Temple Run brand.

Utilize traditional 2D illustration skills to create readable character, environment, and prop concepts that translate well into 3D art assets.

Help create visual targets, style guides and creative briefs for internal and external developers.

Help with all visual aspects of bringing a game to market, including assisting in the creation of marketing materials (screenshots, touch-ups, banners, video trailers, icon creation, etc.).

Take high-level feedback from Art Director and other creative leads and turn into positive results.

Maintain excellent communication internally and externally with our development partners (as needed).

Implement tasks as requested by the art team to streamline and support production.

Track and update the progress of day-to-day tasks using designated tracking tools.

Communicate and collaborate with key stakeholders to confirm task direction and consistency of own work. 
QUALIFICATIONS
Bachelor's degree in art, design, or related field.

7 years of video game art experience, mobile preferred.

Experience leading creative projects.

Highly proficient with Photoshop or similar software. Skills using Illustrator and After Effects preferred.

Solid traditional art skills with a deep understanding of composition, color theory, lighting, mood, anatomy, and perspective.

Proficiency in life drawing as well as a strong imagination and a willingness to push the envelope, to innovate within the parameters of the game's world. 

Excellent illustration skills, with the ability to produce art styles ranging from game art to realistic renderings.

Online portfolio and/or demo reel that demonstrates the ability to succeed in this role.

A passion for video games and mobile gaming in particular.

Self-starter, able to work autonomously.

Knowledge of production methodologies and tools, including JIRA and digital asset management processes.

Strong communication, visual storytelling, and written skills.

Skilled problem-solver that is comfortable working in a fast-paced environment.
PREFERRED ADDITIONAL EXPERIENCE
Experience with 3D software (Autodesk Maya, 3DSMax, etc.)

Experience with video editing/creation software (Adobe Premiere, Adobe Final Cut, After Effects, etc.)

Experience with Unity Game Engine.
Additional Information
Working remotely is an option
Relocation assistance is offered
How to Apply
About the Company
Imangi Studios was founded by husband and wife team Keith Shepherd and Natalia Luckyanova in 2008 with the goal of creating family friendly, fun games for everyone to enjoy. What started as a passion project for the couple has evolved into a successful business, with Keith and Natalia now working with a team of other talented game creators. In 2011, the studio developed the mega-hit Temple Run, which has been downloaded over one billion times worldwide. Based in Raleigh, North Carolina, the self-funded, fully independent studio has also developed a number of other games including Temple Run 2, Temple Run: Brave, Temple Run: Oz, Max Adventure and Harbor Master.