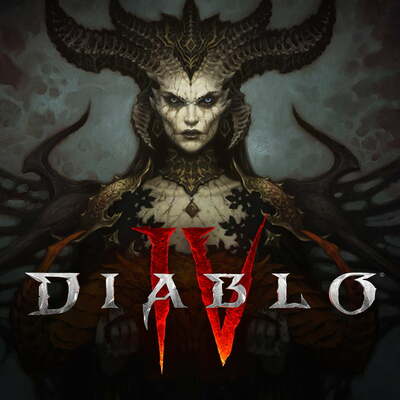 Job Description
The minions of hell grow stronger! Our family of diabolically talented developers is expanding. Our backgrounds are varied but we all share a passion for the dark, gothic, and macabre. If you value a tight-knit team that celebrates self-expression and a multi-disciplinary approach, then join us on the Diablo IV team!
Blizzard Entertainment is seeking an exceptionally skilled and passionate Senior Character Artist for Diablo IV. 
As part of the character team you will work with concept artists, animators, designers and engineers to create characters, creatures and weapons in the Diablo universe.   The ideal candidate understands that character work does not end in ZBrush, and can texture, model and optimize just as well as they can sculpt.  We hire people that collaborate well with equally passionate developers and share our love for games.
Responsibilities
Collaborate with artists, designers and engineers to bring visually compelling characters to life
Sculpt detailed high-poly models and create efficient low-poly meshes for characters, creatures, weapons and armor
Create high quality textures and author materials
Ensure that character art supports gameplay and performance
Help develop character art best practices and mentor others as needed
Skills & Requirements
Requirements
6-8+ years game development experience, specifically creating real time characters and items using Maya, ZBrush and Photoshop (or equivalent 3D and 2D programs)
Exceptional understanding of human/creature anatomy, color theory, values, form, shape language and silhouette
An aesthetic eye for costuming and visual design
Strong knowledge of medieval weapon and armor design
Demonstrated proficiency with current techniques and PBR workflows
Self-motivated, humble, excellent communications skills, and a legendary team-player attitude
Pluses
AAA PC or console experience as a 3D character artist
Solid foundation in the traditional arts, including but not limited to figure drawing, illustration and conceptual design
Proficiency with Substance Designer, Substance Painter, and Marvelous Designer
Basic understanding of rigging, animation, and deformation
Knowledge of Substance Designer 
Passion for all things games, Blizzard, and Daiblo!
Additional Information
Relocation assistance is offered
How to Apply
About the Company
Best known for blockbuster hits including World of Warcraft® and the Warcraft® , StarCraft®, Overwatch®, Hearthstone® and Diablo® franchises, Blizzard Entertainment, Inc. (www.blizzard.com), a division of Activision Blizzard (NASDAQ: ATVI), is a premier developer and publisher of entertainment software renowned for creating some of the industry's most critically acclaimed games. Blizzard Entertainment's track record includes nineteen #1-selling games* and multiple Game of the Year awards. The company's online-gaming service, Battle.net®, is one of the largest in the world, with millions of active players.
COVID-19 Hiring Update: We've transitioned to a work-from-home model and we're continuing to interview and hire during this time. This role is expected to begin as a remote position. We understand each person's circumstances may be unique and will work with you to explore possible interim options.
Blizzard Entertainment is a global company committed to growing our employees along with the business. We offer generous benefits and perks with an eye on providing true work/life balance. We've worked hard to foster an intensely collaborative and creative environment, a diverse and inclusive employee culture, and training and opportunity for professional growth. Our people are everything. Our core values are real, and our mission has never changed. We are dedicated to creating the most epic entertainment experiences…ever. Join us!