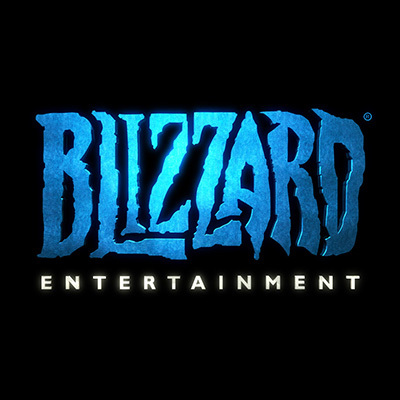 Job Description
Tracer, Winston, Pharah, Hanzo… these are just a few of the memorable heroes that inhabit our world. Our talented artists put their heart and soul into bringing these unique and visually stunning characters to life, and their ranks are growing. We want to meet a Character Artist ready to step up and break new ground in the Overwatch universe.
Blizzard is looking for a highly motivated and talented Character Modeler to join its Overwatch art team in Irvine, California.  In this role you will use your modeling skills to bring new characters and creatures to life and expand the horizons of Overwatch.
Your broader experience with game development and the character pipeline will help you work collaboratively with designers, concept artists, technical artists and animators to ensure that you are always putting gameplay first when it comes to developing amazing characters.
In short, you'll be part of a close-knit, collaborative community of artists, engineers and designers whose sole goal is to make a truly epic and immersive game experience.
Sound fun? If you're up to the challenge, we want to hear from you!
Responsibilities
Create both high resolution 3D sculpts and final low polygon game assets
Couple hand painted textures and next-gen materials for use in game engine
Iterate on game assets with production artists via prototyping and group critiques
Skills & Requirements
Requirements
Minimum of 3 years' experience in game development as an artist specializing in character / organic modeling using Maya, Photoshop, Zbrush or Mudbox.
Exceptional understanding of next generation asset creation pipelines and tools
Demonstrated proficiency in traditional hard-surface poly modeling techniques
An exceptional understanding of form, shape, structure, and silhouette in regard to modeling
Superior eye for light, shade, color, and detail in creating texture maps
Self-motivation, superior communication skills, and a great team-player attitude
Able to work creatively as part of a large or small group
Proven problem-solving / prototyping ability
Able to effectively collaborate with game designers and programmers
Understanding of the visual style of Blizzard games and a passion to push it to the next level
passion for video games
Pluses
Experience in creating visual designs that support gameplay oriented goals
Skill in one or more related disciplines – illustration, animation, visual effects, or technical art
Experience with Allegorithmic Substance Painter
Have shipped an AAA PC or console title as a character artist
Additional Information
Relocation assistance is offered
How to Apply
To Apply, please visit our website here:
https://careers.blizzard.com/en-us/openings/oxcd9fwP 
Application Requirements
Cover Letter 
Portfolio and / or reel demonstrating relevant artistic skills required (PDF Format Preferred)
Only online artwork submissions will be accepted (e.g. website, blog or online album)
Must be willing to complete an art test if requested to do so
About the Company
Blizzard Entertainment has been rated by Fortune as one of the "Best Places to Work" for several years running (and our ranking continues to rise!).  We are a community of 4000 global employees who are passionate about not only gaming, but entertainment and the technology that drives our users experience. Our goal is to delight our customers by never settling for anything but the highest quality and providing worlds filled with creativity and adventure around every corner.  You are bright, engaging, eager to learn and ready to make an impact. We've been waiting for you!
Blizzard Entertainment is an Equal Opportunity Employer. All qualified applicants will receive consideration for employment without regard to race, color, religion, sex, sexual orientation, gender identity, gender expression, national origin, protected veteran status, or any other basis protected by applicable law, and will not be discriminated against on the basis of disability.