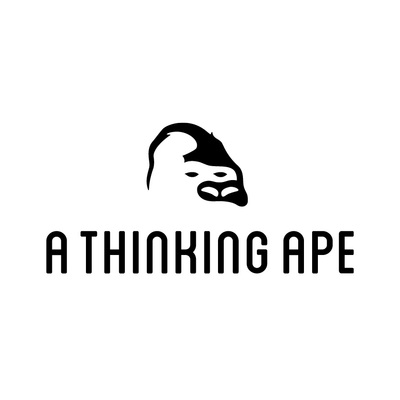 Job Description
What is the role? 
You will touch all aspects of our 3D pipeline to create effective and eye-catching visuals. The majority of your time will be spent working on our marketing team, however you will also contribute to our game teams as needed.  You will be involved in the whole process from brainstorming sessions to bringing your concepts to final product. 
What is the team?
You will join a multi-faceted team of marketing artists and campaign managers, responsible for developing our advertising creative and driving the growth of all our games. You will work with our Art Director and the rest of the creative team to create a variety of 3D assets to bring our marketing ad campaigns to life. 
What will you do as a 3D Generalist?
Create low and high poly 3D assets including characters, backgrounds and props (you are primarily responsible for modelling, texturing, rigging and scene setups)
Contribute to animation and lighting/rendering as required
Concept and execute new assets for both game development and marketing teams
Collaborate with Art Director, Artists and Animators to create eye-catching visuals 
What's in it for you
At ATA you're offered a flexible, safe, inclusive environment in which you have the autonomy to do your best work, surrounded by a strong team and with the encouragement of supportive leadership that doesn't just care what you're doing, but how you're doing. You're trusted, respected, listened to, cared for and valued. You take on thought-provoking projects and tackle fun problems alongside people who are equally invested in making meaningful contributions and seeing new ideas come to life. You know how your work aligns with the company's goals. Your career is given the space and resources to progress. You accomplish things that make you proud. You are compensated competitively, your health and well-being are top priorities and you enjoy plenty of perks. You build communities, take ownership, have wonderful arguments, let the best ideas win and keep growing. You don't just work for ATA, you are an integral part of ATA.
Our commitment to inclusion
At ATA we build communities. But community extends beyond our players: it also encompasses our employees and candidates. We support diversity in the workplace and always strive for inclusion. Part of this is selfish; we believe we'll make better decisions if we're able to tap into a variety of different perspectives. But we also care that our employees and candidates feel valued and comfortable being themselves. We are proud of the wonderful people, workplace and culture that ATA has fostered since its inception.
Skills & Requirements
Who are we looking for?
The primary qualifications we're looking for are:
You enjoy creating compelling characters and worlds
You are dedicated to pushing the quality of our existing assets
You have industry experience working on all aspects of a 3D pipeline (modelling, UV/texturing, materials, rigging, lighting/rendering)
Knowledge of and experience using Maya to creating high and low poly assets
Your portfolio shows your knack for creating stylized characters from your own concepts
General animation skills
Other qualifications that help are: 
Knowledge of and experience using Unity
Experience working in animation 
Experience with 2D concepting and/or storyboarding 
Previous mobile or game experience
Experience working with ZBrush and/or Substance Painter
Any other technical or 3D skills are a bonus!
While everyone on our team is different, to thrive here you should…
Be self motivated, take pride in your work and enjoy huge amounts of ownership
Set aside your ego and have wonderful arguments with your coworkers in order to create something better than any one person could individually
Challenge your own assumptions and use data to make decisions whenever possible
Be passionate about teaching others what you know and continuing your own growth every day
Not be afraid to fail–you experiment and learn from your mistakes
Additional Information
Relocation assistance is offered
How to Apply
About the Company
Mission: We build communities. 
Surrounded by mountains and water in beautiful Vancouver, BC, we are smart people who like smart people. We create mobile games with a social core that engage players and provoke us with creative new problems. 
When we set out to make great games with massive online communities, we knew that we first had to create the ideal environment for building ambitious things. A place where brilliant and inspiring people could come together and build games that make millions of players happy. We realized that we needed to find incredibly talented people and get out of their way. Since then we've paid careful attention to how we like to work together. This is a brief summary of our guiding principles: 
OWNERSHIP: We take complete ownership of our work and act in the best interests of the company. We're the type of people who care - a lot. It's never "not my job." 
HAVE WONDERFUL ARGUMENTS: We're comfortable thinking deeply about important issues, and care enough to respectfully challenge decisions when we disagree. Mutual respect and checked egos allow for productive debate and better outcomes than any we would have achieved individually. 
THE BEST IDEAS WIN: We want everyone involved in problem-solving, regardless of their position. We frequently seek feedback from each other and our players in order to challenge our assumptions, and make data-driven decisions when possible. 
KEEP GROWING: We're always building and improving on our skills and processes. We understand that when we learn, we see exponential improvement in ourselves, our products and our company. We're never finished learning. 
Together our values and mission are the driving force for why ATA exists and how we operate as a team. These cultural foundations are embedded in everything we do, especially in how we hire. We aim to hire people who share our values, believe in building communities and can add to our culture.