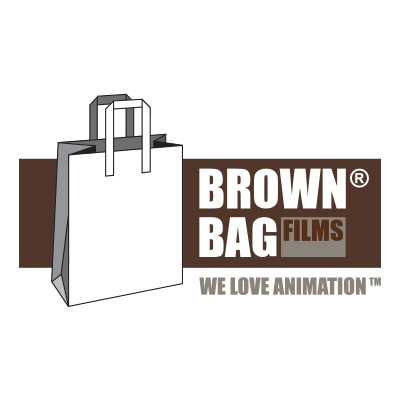 Lead Texture Artist (Dublin studio)
Job Description
All applicants must be eligible to work in the EU - UK applicants welcome!
REPORTING TO: Texturing Supervisor             
To create textures & shaders based on the visual and narrative requirements from the Art director and episodic director while working within the technical specifications of the show.
To coach and develop the work of other Texture Artists in the team.
Artistically and technically accurate textures & shaders in collaboration with the Art Department
Pipeline and IT tickets
3D turntable renders
Technical documentation outlining the department and show specific processes for textures & shader libraries
Completion of tasks within agreed schedule.
Handling of revisions and tweaks effectively.
Team development & technical capability
Skills & Requirements
Completing textures & shaders in various styles within the agreed time allowed.
Proactively problem solving; creating the IT and pipeline tickets to address any technical problems for the department.
Logging time into time logging software daily.
Contributing to best practices and pipeline within in the studio.
Reviewing own assets and shots and that of the Texture team (internal and overseas) at dailies with the Texture Lead and the production team.
Collaborating in animatic reviews.
Conducting Technical approvals on textured assets and shots from internal and overseas artists.
Advising in casting of resources.
Contributing to the development of tools and workflows.
Coaching and training of other team members. 
Skills required:
Advanced understanding of light, color, contrast, shading, and ability to follow 2D concepts and designs.
Working knowledge of Shading & Lighting in Arnold/VRay
Competent with Mari, Maya, Zbrush
HD Technical reviews.
Must have 4 + years' experience working as a Look Development Artist (or similar position) in either broadcast or feature film work.
Understanding of Basic Fur and painting a diffuse map
Able to follow reference material and concept art
Ability to work as part of a team as well as be resourceful and self-driven.
Previous professional experience using Shotgun or other industry asset management software
Must be comfortable with outsource management with an emphasis on clear communication and follow through.
Task Driven, self-motivated, and proactive.
Must be open to direction.
Able to advise, improve and troubleshoot, making contributions to best practices and workflow within in the studio.
In-depth understanding of colour theory and application.
Understanding of Maya, UV layout principles, and CG Pipeline.
The ability to create and use Materials in Substance Designer and Painter. .
Excellent verbal and written communication skills. Excellent organizational skills.
Ability to multitask effectively, prioritize competing demands, and follow through on details.
Must be flexible enough to deal with changing role requirements and changing technology.
Brown Bag Films is an equal opportunities employer who take diversity and inclusion seriously. As a company we provide high quality kids content and our aim is to have diverse characters so that all our audience feel represented. We also want the same for our own workforce and Brown Bag Films is committed to looking for all kinds of talent to build a diverse workforce in which all social groups are represented.
Additional Information
Working remotely is an option
Relocation assistance is offered
How to Apply
About the Company
Brown Bag Films are one of Europe's most exciting, original and successful creative-led animation studios and is part of the 9 Story Media Group, with locations in Toronto, Dublin, Manchester, New York and Bali.
Making stand out/exceptional content for kids is at the heart of everything we do, and our bar is always set to "excellent" when it comes to the quality of our work. Our studios are highly collaborative spaces, where mentoring and on the job training is built into our daily practices. Our team members benefit from competitive compensation packages, working on award-winning 2D and 3D content, a thriving work culture and maybe too much cake! 
We recently celebrated Brown Bag Films Dublin's 25th Birthday!
See how we've grown.....
https://www.instagram.com/p/BwZnMZxlB3u/?utm_source=ig_embed