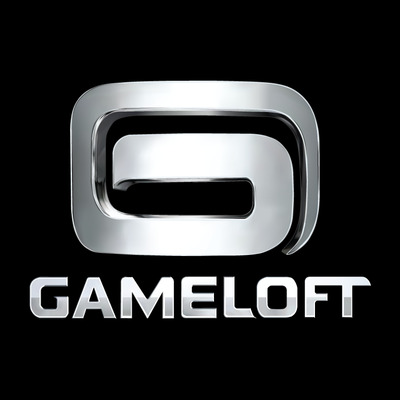 Job Description
We are currently looking for a senior UI artist, who will be in charge of guaranteeing the quality and consistency of the user interface's graphic design and other elements for games being produced at the Montreal studio
From the beginning of your adventure with us, you will be tasked with:
Working closely with the art director and the design teams to ensure the quality of UI elements that characterise the appearance and style of each game's menus, all while making sure that the interface is optimal for player comfort and that it is in keeping with the game's established visual identity
Taking responsibility for creating the assets for menus and HUD icons, while paying particular attention to keeping navigation fluid, intuitive and innovative in the titles under production
Why Join the World of Gameloft?
Because you want to be part of an exceptional experience within a company that is constantly growing!
Because you want to work with talented people who are industry pioneers!
Because you want to join a global company and meet great people around the world from all walks of life.
Or, just because you're looking for a great place to work!
What We Offer
Benefits befitting a company of our size
Vacation and personal days off
Public transportation allowances (partial reimbursement of OPUS card)
A storage room for 80 bikes
Daily snacks
A game room
A rooftop terrace
Skills & Requirements
Experience and Qualifications:
Diploma of college studies in graphic design, a related field, or equivalent
At least 5 years' experience as a UI or Flash artist
Have worked on at least 2 released titles
In-depth knowledge of After Effects, Illustrator, Photoshop, Visio, Adobe Design and Balsamiq (or equivalent)
In-depth knowledge of information architecture and the production of wireframes and UI flows
Fluent in French and English, both spoken and written
Excellent communication skills, written and spoken
Committed to achieving improved results and a strong team player
Analytical and deductive skills
Able to adapt to change and meet deadlines
Assets:
Knowledge of the video-game production process
Knowledge of 2D and 3D graphics software
Knowledge of Scaleform
And above all, motivation and a passion for your work!
Additional Information
Relocation assistance is offered
How to Apply
*Important*
In order for your application to be considered, you must submit a CV and portfolio or other samples of your work providing a solid and consistent body of relevant illustration, graphic design and UI work (demos, images, animation, websites, etc.).Please make sure to provide us with the address of your website or portfolio
About the Company
Leader in the development and publishing of mobile games, Gameloft® has established itself as one of the top innovators in its field since 2000. Gameloft creates games for all digital platforms and with an audience of 140 million monthly users offers via Gameloft Advertising Solutions a unique level of visibility and involvement to advertisers. Gameloft operates its own established franchises such as Asphalt®, Order & Chaos, Modern Combat and Dungeon Hunter and also partners with major rights holders including Universal, Illumination Entertainment, Disney®, Marvel®, Hasbro®, Fox Digital Entertainment, Mattel® and Ferrari®. Gameloft distributes its games in over 100 countries and employs 6,000 people worldwide. Gameloft is a Vivendi company.
All trademarks referenced above are owned by their respective trademark owners.