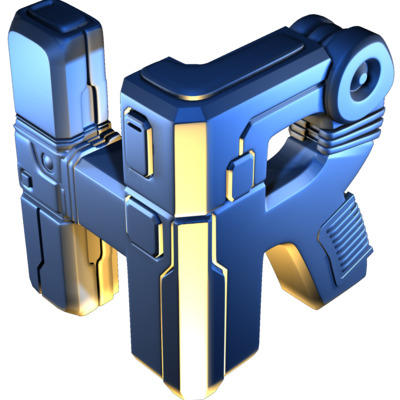 Alacrity Arthouse - Lead Lighting Artist
Job Description
Hi-Rez Studios is looking to hire an experienced Lighting Artist to join our an unannounced project, and work at our studio in Alpharetta, Georgia.
At Hi-Rez, you will have an opportunity to be part of an innovative environment that embraces new and different ideas. We are a passionate and enthusiastic bunch who love video games. We have incredibly talented individuals who are empowered to create, & challenged to learn. All of this means more opportunities for you to unleash your energy, collaboration, and dedication.
Come join the creator of the critically acclaimed SMITE, Paladins, Tribes: Ascend, and Global Agenda as we embark on exciting new game projects!
What our Lead Lighting Artist do:
Works closely with Art Directors to create quality and style consistent Lighting across all Games.
Carries out supervisory responsibilities for the Lighting team
Provides direction & mentorship to lighting artists for aesthetic and technical considerations
Follow Art Direction to maintain visual style of the game, and create designs that stay within technical constraints.
Participate in critiquing your work and the work of other artists.
Skills & Requirements
Who we are looking for:
7+ years of experience in lighting for games.
Excellent eye for composition and color, a great understanding of light and shadow, and a strong ability to present games and cinematics at their highest level.
Flexible and motivated artists who can collaborate well with other artists and disciples.
Working knowledge of game engines such as Unreal Engine 3, 4.
Strong understanding of colour grading, PBR and Linear workflows
Familiar with relevant software such as Photoshop, After Effects, or equivalent.
Preferred candidates have:
Previous game development experience
Solid understanding of environmental art and pipeline
Good understanding of texture and material quality
Interest in cinematography/photography
Additional Information
Relocation assistance is offered
How to Apply
About the Company
"Free To Play." It's like a four-letter word to gamers – and for good reason. Who wants to get nickle-and-dimed? Who wants to play a game where the "better player" is the one with the bigger pocketbook?
At Hi-Rez Studios, we know there's a better way. We make Free to Play games that our fans Want to Play. More important, we make Free to Play games that we want to play.
It's a crazy idea, when you think about it. Giving away games that we spend millions of dollars developing, with the hope that people like them enough to buy costumes. But when you love your games like we do, players can feel it. And they start to love our games too.
We're proud of the fanbases that have formed around our games. We believe that great games come from great communities – and ours are some of the best.