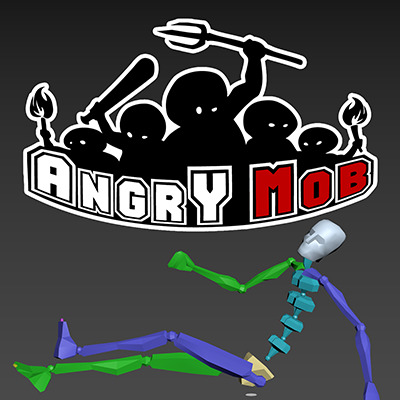 Job Description
Angry Mob Games is looking for a 3D character rigger, with 3dsmax experience. This role is sometimes referred to as Technical Animator.
We're open to working with freelance character riggers, working remote from home.

Responsibilities:
Create Character Studio Biped Rigs
Create custom rigs using standard bones
Skin 3D character models
Setup constraints for various character props
Simulate various props, like hair and cloth, based on existing animations
Skills & Requirements
Previous experience with video game character rigging.
We prefer riggers working in 3dsmax.
Experience with the Unity engine is a plus, for help with exporting
Max Script experience is a plus
Action games character animation experience is a plus
Additional Information
Working remotely is an option
Relocation assistance is offered
How to Apply
To apply, please fill in this form, with a link to your previous work.
About the Company
Angry Mob Games is an independent game studio, behind titles like Brawlout, Muffin Knight, Guerrilla Bob and Alien vs Predator: Evolution. For more info, please visit www.angrymobgames.com