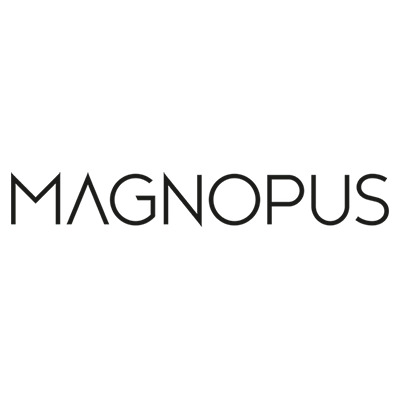 Senior Realtime 3D Character Artist
Magnopus
Los Angeles, CA, USA
Job type: Permanent
Job Description
Magnopus is a content-focused technology company founded by a diverse team of award-winning artists, interactive designers, and engineers from games, films, and unusual places. We're passionate about creating rich experiences across the physical and digital worlds in ways people haven't seen yet.
We've been working on a variety of  large-scale projects that will push boundaries and we're building up the team to execute these ambitious visions on a global stage. We've got a rare opportunity to show the rest of the world what all this new tech is good for, while delivering fun experiences and engaging narratives that make a positive impact.  But we need your help to make them truly amazing.
We're seeking a talented Senior Artist that specializes in characters to join our Los Angeles team!
Skills & Requirements
Must Have:
5+ years of experience with real-time content creation including:
5 years of experience in Maya or Max.
3 years experience using Substance.
Experience creating texture and material assets using Physically-Based Rendering (PBR) principles.
Extensive experience with Modeling, Unwrapping, and Texturing.
Experience crunching something down to a low-polygon count, (but knowing where to preserve details)
5+ years experience developing games, or VR/AR titles using a real-time 3D game engine like Unity(preferred) or Unreal including at least 2 shipped titles.
Ability to take film-quality assets and prepare them for performant rendering in an AR/VR environment.
A broad base of artistic and technical knowledge.
Experience collaborating with multi-disciplinary teams using task-management software (JIRA, Shotgun, etc.)
Interest in working with team members with different backgrounds and specialties
Would Be Nice:
Visual Effects experience (Nuke, VRAY, etc)
Knowledge of shaders/materials and how they work under the hood
VR optimization experience
Basic Scripting Knowledge (C# / Javascript / Python)
Experience working in Unreal
Animation/Rigging Experience 
Magnopus employees enjoy benefits and perks such as a generous vacation policy, medical benefits including dental and vision, and access to top-of-the-line technology.
A Few Things We've Done
How to Apply
About the Company
Magnopus is a VR/AR Experience Company forging art, science, and technology to create new experiences across virtual reality, augmented reality, and good ol' fashioned reality reality.Located in downtown Los Angeles, we are empowered by an Academy Award-winning team of artists, technologists, and "get it done" producers who bring a diverse body of experience and creative solutions to the field.  We're working on original and licensed IP for VR experiences that are game engine-driven, footage-driven, or a mix of both.  Our technology teams are developing AR platforms and custom VR platforms for clients on Oculus Rift, HTC Vive, GearVR, and HoloLens using Unity, Unreal, and original software development.Our unique focus on story and content-driven technology development gives us advance access to some of our partner's over-the-horizon hardware and software developments in light field technology, holographic and translucent displays, HMDs, performance capture, and human computing interfaces.We're honored to have a diverse team of talented individuals building products and experiences that have a positive impact on people's everyday lives, whether in entertainment, education, industry, or government.