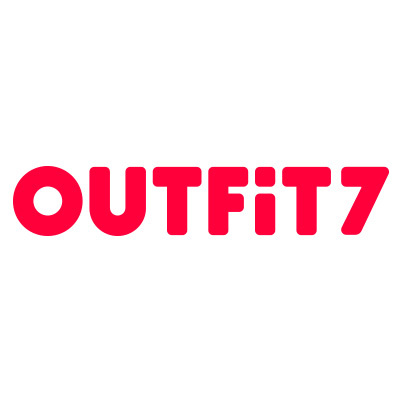 Job Description
Everyone can work in three dimensions, but only you can make three dimensions work. That's why we count on our 3D animators to bring the magic and draw millions of fans to Outfit7's videos and games. Grab this opportunity to deliver outstanding CGI work as part of a talented 3D team, and make a lasting impression on the whole world!
Skills & Requirements
Check out the game plan
RESPONSIBILITIES
Work with leads and the development team in general in order to establish and maintain a high standard of animation quality and ensure a unified look throughout the game.
Work to the brief, solving problems creatively (and in advance) and adapting to the styles that have been tailored to the game's needs.
Solve production problems in conjunction with the Development team in imaginative, innovative ways.
Establish basic prototypes/proxies that will drive and guide thinking about the game's animation and gameplay.
Put your superpowers to work
REQUIRED SKILLS
Create great keyframe animations that match the game style.
Ensure that characters and objects are 'game ready' (exporting and importing them properly to the engine).
Maintain our high standards of animation quality while working within design constraints and balancing performance issues.
Assist in solving technical problems to ensure smooth, consistent gameplay.
Communicate efficiently with producers and artists in order to adhere to scheduled deadlines.
Work effectively as part of the team in a multilingual environment.
Fluency in the English language, both written and spoken.
Creative and imaginative working style.
Share your top score
REQUIRED EXPERIENCE
Minimum of 5 years of experience working as an animator in video games or a related industry.
Extensive knowledge of animation principles and camera movement principles.
Proficient with Unity Engine, with the ability to export/import, set up the animation state machine with devs, and troubleshoot issues.
Basic 3D modelling skills are a big plus, as is experience with 2D animation using tools like Spine.
Basic knowledge of rigging in order to be able to create simple rigs for props or proxies is an advantage.
Play bonuses and perks on repeat
WHAT WE OFFER
Trial Period applies.
Work in a friendly business environment.
Diverse work with exciting daily challenges, working as part of a young team in a fun, relaxed environment.
The opportunity for personal and professional development.
Participation in attractive projects.
Get rewarded
COMPENSATION
An attractive compensation package will be constructed, consisting of a base salary and participation in a profit-sharing scheme.
How to Apply
About the Company
WE TAKE FUN SERIOUSLY.
Outfit7. Another word for entertainment
Outfit7 Limited is one of the fastest-growing multinational family entertainment companies on the planet, best known for its global phenomenon Talking Tom, which grew from an instant app success into a fully-fledged media franchise in the years since its launch.
Founded in 2009 by entrepreneurs on a mission to bring fun and entertainment to all, Outfit7's highly successful portfolio now includes free mobile apps and games, a CGI animated series and web shorts, a global licensing and merchandising program, and chart-topping YouTube videos.
Here at Outfit7, we're all about good, honest fun; this is what drives us and this is why our Talking Tom and Friends franchise is known and loved by fans in every single country on the planet.. It's the reason why our apps have won awards and been downloaded over 8 billion times worldwide. That's more than the current world population!
For more information, please visit www.Outfit7.com or visit our LinkedIn or YouTube pages.