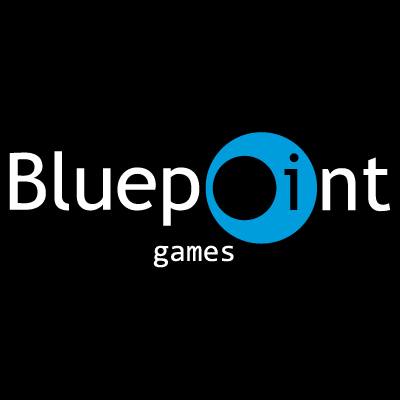 Lead 3D Character Animator
Job Description
Bluepoint Games is looking for a LEAD 3D CHARACTER ANIMATOR to join our team on a full-time basis. Craft the definition of high-quality animations in our latest AAA title for current generation home consoles and beyond.
Please note: This is not an entry-level or mid-level position. Please only apply if you have previous experience successfully leading a Character Animation team.
Responsibilities
Lead by example - Create high-quality animation with a good sense of physics, realistic movement, and animation principles to serve as a benchmark

Inspire and mentor the animation team in creating impactful animations

Evaluate other animator's work, making sure all animations follow the quality standards and artistic direction

Maintain the Art Director's vision through feedback and communication

Collaborate with Production to organize, schedule, and manage the Animation team's day-to-day activities
Skills & Requirements
Minimum Qualifications
A demo reel reflecting high-quality game animations
At least 5 years of experience in the game development industry
Strong communication skills
Expert knowledge of Maya
Able to produce top-quality hand-key animation
Complete understanding of game character pipeline
Highly organized, self-driven, and great team player
Proactive approach to learning new skills and tools
The ability to work onsite at our facility in Austin, TX
Additional Information
Relocation assistance is offered
How to Apply
If you meet the requirements specified above and you feel the potential calling you, please email your resume and materials to jobs@bluepointgames.com. Include "LEAD 3D CHARACTER ANIMATOR" and your name and in the subject line.
If you currently reside outside of the US, please state whether you are legally authorized to work in the US.
About the Company
The Bluepoint team is preparing for our next remake of another classic. Want to be part of creating something special, a game millions of gamers are eagerly anticipating?
Bluepoint Games is a small studio with big ideas, always looking for elite game development talent to join our family. If you too stand for quality and attention to detail, then come be part of delivering the games fans want to play at the quality they expect from us.
Since our inception in 2006, Bluepoint Games has worked on many critically acclaimed franchises: God of War, Ico, Shadow of the Colossus, Metal Gear Solid, Flower, Gravity Rush, Titanfall, and Uncharted.
For these reasons and many others - the Hill Country, lakes, and live music; an inspired university town with a thriving high-tech industry and creative community - we proudly call Austin home. We're confident you'll love it here, too!