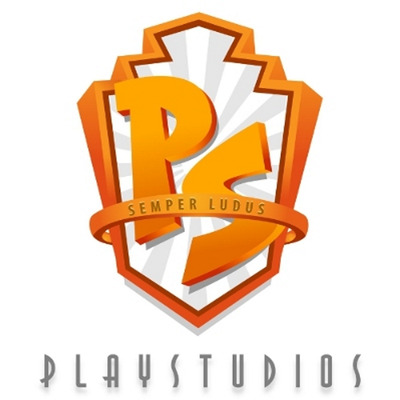 Graphic Designer
PLAYSTUDIOS
Anywhere in the World, Malta
Job type: Freelance
Job Description
We're looking for an ambitious GRAPHIC DESIGNER to create designs and work with internal Creative Leads to deliver high quality content to our players. 
Receive briefs from Creative Leads and prepare black & white mockups of design layouts using existing assets, found assets, or sketched compositions 
Create clearly legible type layouts that often include highly rendered display fonts and system font text 
Deliver 2-3 design options when presenting possible solutions 
Take approved concepts into production by creating new assets, reworking existing 
assets, or licensing design library content 
Cut and deliver your final project assets/textures once approved 
Ensure all game assets are delivered to Tech Art on-time and meet the quality standards set by the Creative Leads
Skills & Requirements
3-5 years experience in Graphic Design (casino genre highly preferred) 
Experience in critiquing and clear communication of ideas 
Highly organized, clean file management, clean presentation ability 
Strong understanding of principles of design 
Ability to visualize the full scope of the project-- the entire userflow-- and designing your assets within a larger context 
Self-direction, drive; willing to ask for help or engage assistance
Additional Information
Working remotely is an option
How to Apply
Applications must include a link to your online portfolio. 
You may be expected to complete a paid art test as a part of the interviewing procedure. 
Please send your application to jobs@playstudios.asia 
About the Company
WE ARE A MOBILE / SOCIAL GAMES STARTUP
We compete in the dynamic mobile / social games market worldwide with a suite of casino and gambling style games that follow the 'social' or 'freemium' model. Our games model is 'play for fun' only, and legal in all of the market jurisdictions that we operate in. Our owners and investors include strategic and established venture capital investors, as well as our team members and founders.
WHAT WE DO 
We make beautiful, engaging, highly polished games that feature real-world brands and also offer travel and leisure experiences as loyalty rewards to our best customers.
OUR CULTURE
Playstudios Orion division is 100% distributed, there are no physical offices, everyone is remotely scattered across the globe - we work from the comfort of our home! To us, happiness is the result of being able to embrace flexible hours, and working on tasks that are meaningful.  We don't think that a great job should require you to uproot your life and your family, or that a life event should force you out of a great job. We want to work with great people no matter where your life takes you.