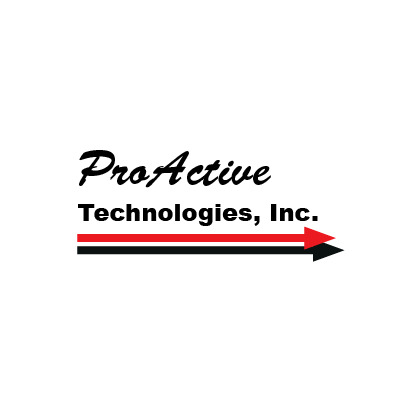 Job Description
3 D Graphics Artist II 
Job Summary: 
The Multiple Reconfigurable Training System (MRTS) 3D Graphics Artist (Character Animator) is expected to apply industry standard (e.g., AS9100d, CMMI, Waterfall, Spiral and Agile development methods) analysis, design, and development techniques to design and develop complex visual content for trainers.
Since we are a DoD Contractor you are required to be a U.S. Citizen. Position is located in Oviedo, FL
Essential Duties and Responsibilities: 
1. Analyzes specifications to derive graphics/visual content requirements. Ability to use requirements management tools (e.g., DOORS and Microsoft Team Foundation Server (TFS)).
2. Works independently to design and develop efficient graphics/visual content (e.g., models and environments) using appropriate tools (e.g., Modo, 3dsMax, Maya, Photoshop CC, Substance, Marmoset, and Unity) that fully satisfy the allocated and derived requirements for appearance, behavior, and performance.
3. Uses 3D animation software to create character animations that are fluid and life-like.
4. Apprises supervisor of progress on milestones associated with each assigned task using formal periodic reports. Advises and assists junior content developers in overcoming challenges in the areas of tools use, content pipeline, and configuration management.
5. Prepares the documentation, data, and presentation material needed to support design reviews. Successfully and succinctly presents technical information to all personnel levels.
6. Demonstrates strong coordination, organization, and communication abilities and the ability to work under pressure and time constraints. Ensures timely completion of assigned tasks and correctness of deliverables.
7. Supports quality control and configuration management of visual content, and the integration of visual content with interoperating software components.
8. Supports testing at all levels (e.g., unit, functional, system and Hardware/Software Integration (HSI)), test readiness reviews, and customers' acceptance testing. Performs the resolution of assigned in-house and customer-noted discrepancies/deficiencies.
9. Supports the delivery of assigned items required by the Technical Support Data Package and the Contract Data Requirements List (CDRL). Assists technical writers with documenting visual contents' design, interfaces, and use.
Non-Essential Duties and Responsibilities: 
1. Supports new business proposal efforts.
2. Supports research and development as an individual and/or team member.
3. Performs all other duties as assigned.Basic Requirements (Competencies): 
Skills & Requirements
Education / Experience:
Requires Bachelor's degree or equivalent education and experience plus four (4) to six (6) years of directly related modeling experience for image generators and game engines (e.g., Unity, Unreal, VBS2, and Cry Engine) in simulation and training systems.
Capable of obtaining and maintaining US Department of Defense (DoD) secret security clearance. U.S. Citizenship is required.
Computer Skills:
Advanced Level: To perform this job successfully, an individual should have knowledge of MS Office products including Word, Excel, and PowerPoint. Additionally, must be knowledgeable of a variety of design, and development software to facilitate development of designs and maintaining varying complexities of software, hardware and documentation. Use of the Internet.
Functional Knowledge: Must have a thorough understanding of computer architectures and operating systems, game engine design, 3D modeling/animation techniques and workflows, texture baking, physically based rendering technology, the use of configuration management tools (e.g., Subversion and AccuRev) and requirements analysis/management tools (e.g., DOORS, TFS).
Must be capable of supporting technical and budget documentation and making presentations to management and customers.
Must be able to create diverse standalone or integrated documents or reports with varying complexities to support program operations, financial reporting, human resources reporting and analysis, or other required business documents as needed.
How to Apply
About the Company
ProActive Technologies, Inc., a 100% Employee Owned business, was founded in 1996 by Robert "Bob" Acevedo, West Point class of 1975. ProActive provides state-of-the-art hardware and software engineering, integrated logistics services, cyber-security and management support for Department of Defense agencies. An AS 9100D certified Quality Management System established and maintains ProActive's reputation as a top-tier modeling, simulation, and training services provider for the US Army, Navy, Marine Corps, and Air Force with over 300 employees and operations at 24 worldwide locations. 
With over 21 years of experience working on legacy training systems ProActive has the expertise to develop the latest in simulated training, Whether it be software or hardware development, computer architectures, avionics systems, or real-time embedded systems ProActive can turn a vision into reality.
ProActive provides incremental and total lifecycle upgrades and modifications from its facilities or at the customers' location, Also offering a variety of COTS open architecture simulation devices and software engineering support, with specialized expertise in real-time simulation technologies.
From design to implementation, ProActive Technologies' extensive Contract Logistics Support (CLS) services support plans for the daily management, operation, maintenance, repair, as well as upgrades of training systems, in addition to spares management, configuration management, staffing, and service of the Training System Support Center (TSSC).