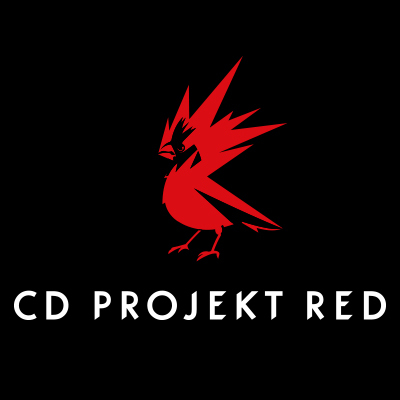 Job Description
CD PROJEKT RED is currently looking for a talented Level Artist to join our Environment Art team in Kraków to work on the highly anticipated Cyberpunk 2077. As an Environment Level Artist, you will be making use of your compositional skills by creating buildings and interiors while breathing life into the surroundings by environmental storytelling through prop placement to create a wide range of immersive, engaging and artistically stunning environments. 
DAILY RESPONSIBILITIES
Creating locations, to provide the best player experience possible.
Creating strong environment storytelling with set dressing. 
Cooperating with the Art Director and Art Leads to maintain artistic consistency and vision for the game while building stellar levels and scenes.
 Collaborating effectively with Level Designers, Concept Artists, Quest, and Story teams.
Maintaining production and optimization pipeline.
 Meeting deadlines.
Skills & Requirements
At least 2 years experience in working in the games industry on at least one AAA title.
Great sense of scale, proportion, and composition.
Creativity and an excellent eye for detail.
Good skills in one of the leading modeling packages (3DS Max, Maya, etc.).
Knowledge of physically based rendering (PBR).
Understanding of optimization.
Excellent communication skills and ability to work within a team.
Ability to easily communicate in English.
Passion for games!
NICE TO HAVE
Experience with procedural content creation packages (Substance, Houdini, World Machine).
Creating immersive lighting & environmental effects.
Creating photorealistic original textures using various tools and middleware.
Setting up materials and shaders to achieve the best possible final quality.
Additional Information
Relocation assistance is offered
How to Apply
Artists and designers should enclose a demo-reel or link to an online portfolio to their application. 
Please be informed that we reserve the right to contact only selected applicants. The hired individual will need to work in-house, in our studio based in Krakow, Poland.
Please include the following statement in your application: "I hereby consent to the processing of personal data in my application by CD PROJEKT S.A. with its registered seat in Warsaw for ongoing recruiting process".
Information on processing of your personal data
Your personal data controller is CD PROJEKT S.A. with its registered seat in Warsaw, Poland, ul. Jagiellońska 74, 03-301 Warszawa. Your personal data will be processed in particular to invite you to our recruitment process and to conduct the process, which includes negotiating conditions of employment. We respect your privacy rights i.e. the right to access, rectify and delete your data, limit its processing, transfer it, a right not to be a subject to automated decision-making, including profiling, and to object to the processing of your personal data (you will find more details about processing of your personal data in this privacy notice).
About the Company
We offer you:
A modern and relaxed studio atmosphere with cutting-edge technologies.
A chance to work in an international environment in a booming industry.
A competitive salary and project-based bonuses.
Private health care (Enel Med, Medicover or Lux Med).
From 20 to 26 days of paid vacation per year.
A step by step assistance and 'Relocation Package' for foreigners willing to establish in Poland.
Polish lessons for foreign employees.
Ambitious and independent, we made international big leagues with the globally acclaimed The Witcher series. Over 25 million copies sold and more than a 1000 awards garnered later, we still, and more than ever, believe in gamer-centric video game development and building an honest, bilateral connection with gamers. Our mission is this: we want to deliver bleeding edge, mature role-playing games with a deep focus on storytelling, and we want to wrap them in an honest, good value for money package gamers find worth their hard earned cash. We'd love all games and gamers to be treated like that, and we're working hard every day to make that happen. We started our journey as a bunch of dreamers in 2002; there are over 500 of us now and we're still growing and looking for people who can help us pack an even bigger punch. We're headquartered in Warsaw, Poland, and we have offices in Cracow, Wroclaw and Los Angeles. We're stock exchange listed, but we never allow this to put any brakes on our creative momentum.