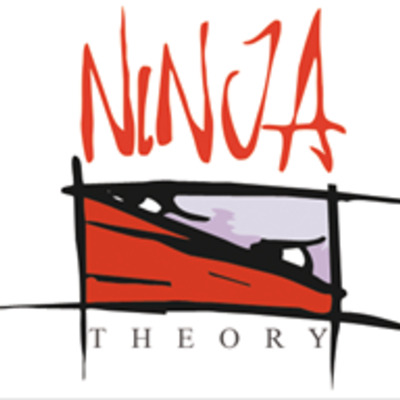 Job Description
Location: Work from home or from our brand-new studio in Cambridge, UK.
Level: Senior and above.
About us: Ninja Theory is a five-time Bafta award winning games company based in Cambridge, UK and part of Xbox Game Studios. Our Mission is: To Craft Life-changing Art with Game-changing Tech and we are building the team that will help us fulfil that promise.
Your Role: Design and build game mechanics that with a focus on immersion, suspension of disbelief and storytelling that is unprecedented in the games industry.
Skills & Requirements
Requirements
Your Skill: This is a hands-on role using Unreal Engine to build player mechanics, environment interactions, game systems, AI, and more. It will involve working closely with a cross-discipline team involving code, animation, audio, vfx and motion capture actors.
Your Experience: You have played a hands-on role crafting game mechanics on acclaimed high-end character-action games in a Senior/Principle/Lead Design capacity. You are demonstrably an expert in Unreal Engine (or similar), with competent scripting abilities. You have an excellent feel for what makes characters, controls and interactions 'fun' to engage with, and can translate that into your work.
Our Values: Greatness through Excellence, Teamwork & Integrity. 
We offer great pay, wide-ranging benefits and flexible working arrangements so you can focus on what matters. For those based in the studio, we offer complimentary catered lunch from our on-site pub, The Bird or Worm? We avoid hierarchy, egos and crunch, preferring trust, talent and experience to see us through.  You will be part of an inclusive group of ninjas who know what it takes to succeed, and who will encourage and support you to do the same. 
Our Process: We are an equal opportunity employer. Equality, diversity and inclusion (ED&I) is a crucial and permanent part of our business strategy. To help us ensure a fully equal, diverse and inclusive working environment, we carry out anonymised screening. Our anonymised screening automatically obscures your personal information from your application and encourages a more inclusive hiring process by mitigating unconscious bias from the start.
Where possible, we kindly ask that you submit anonymised reels/portfolios to support our ED&I commitments.
This is a fantastic opportunity to join a BAFTA Award winning studio in the Xbox Game Studios Group and be part of pushing the boundaries of interactive entertainment.
If you are successfully shortlisted, you will be invited to complete a test as part of the recruitment process.
Additional Information
Working remotely is an option
Relocation assistance is offered
How to Apply
To apply, please head to our website here.  Please note, this advert closes on Sunday 12th December 2021.
About the Company
Ninja Theory Ltd. is a video games development studio based in Cambridge, UK. Ninja Theory was formed in 2004 by four partners, including directors Nina Kristensen (Chief Development Director), Tameem Antoniades (Chief Creative Director) and Jez San OBE (Non-Executive Director). Our release history includes Kung Fu Chaos, Heavenly Sword, Enslaved: Odyssey to the West, Disney Infinity 3.0, DmC: Devil May Cry, and the most recent BAFTA award-winning Hellblade: Senua's Sacrifice. The studio pride themselves on striving for the highest production values and continually pushing the boundaries of technology, art and design to create evermore exciting video game experiences.
We're always on the look out for highly talented creatives who want to help us make meaningful player experiences. So whether you're looking for a new opportunity or want to keep in touch with us for future roles, please do connect with us and let us know your interests.