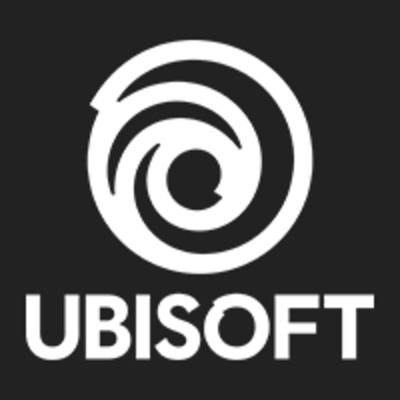 Senior Character Artist [Avatar Project] (f/m)
Job Description
We are now accepting applications for suitably qualified Senior Character Artist [Avatar Project] (f/m) to join our ambitious team, developing the world of Pandora. This position will be based at our Düsseldorf studio.
As a character artist you will be creating AAA characters and character related assets in an art production team. You will be involved in the character creation process from start to finish, being responsible for sculpting, modeling, texturing and setting up AAA characters for the game. You will be working closely together with Technical Artists and Animators to push the visual and technical quality to the next level.
Responsibilities:
Development of high quality AAA characters and character related 3D assets
Setting up and maintaining character production pipelines
Close collaboration with the Art Director and Lead Artist to work within the visual style of the game
Balance quality and efficiency of work to gain the best possible results within in the given time frame and technical constraints
Create high quality character models and textures
Ensure performance and technical quality of 3D character assets
Setup dynamics, meta data and create skinning for character meshes
Integration of character assets into the game engine
Cooperation with other Ubisoft teams all around the world on a daily basis
Skills & Requirements
5+ years' experience as a character artist in game development, with at least one AAA title shipped
Exceptional understanding of next gen asset creation workflows with the ability to improve them
A keen eye for shape, color and detail
Srong skills in Zbrush, at least one of the major 3D modeling packages (Maya, 3DS Max) and Photoshop.
Strong sculpting, texturing and painting skills
Ability to create highly realistic characters that meet AAA standards
Very good working knowledge with at least one AAA game engine
Being used to work on tasks autonomously and to deliver results in time
Fluent in English, both verbally and written
Additional Information
Relocation assistance is offered
How to Apply
Portfolio requirements:
It is required that you submit a portfolio of your work with your application. You may do so by providing a link to an online portfolio (preferred), or attaching documents to your resume. All portfolios must contain a detailed shot breakdown of the work. It must be very clear what you, the applicant, are responsible for in your reel, portfolio, screenshots etc.
The portfolio should contain the following:
Examples of natural and realistic environments and props
Examples of materials and high quality textures
Examples of style variety
Don't forget your CV & Cover Letter!
To Apply: Click HERE
Your benefits:
Flexible work hours
External training, education in our in-house guilds and knowledge sharing with other project teams
Fresh fruit, special conditions for gym membership, support for child care
Subsidized lunch meals, possibility to lent bikes for free or lease your own bike!
Working in an innovative and international company
We are offering highly motivating challenges for true team players with a high level of self-initiative. If you are passionate about about games and wish to become part of an innovative and diverse game development studio, please apply via our career portal. Applications should include the earliest starting date and your salary expectation.
For further information please check www.bluebyte.de and www.ubisoft.com.
Ubisoft Blue Byte GmbH
Human Resources
Adlerstraße 74
40211 Düsseldorf
About the Company
Ubisoft is a leading producer, publisher and distributor of interactive entertainment products worldwide and has grown considerably through a strong and diversified line-up of products and partnerships. Ubisoft has development studios in 28 countries and sells video games in more than 55 countries around the globe. We are committed to delivering high-quality, cutting-edge video game titles to players. In our German offices in Düsseldorf, Mainz and soon Berlin, we are working on brands like "Tom Clancy's Rainbow Six Siege", "For Honor", "Skull & Bones", "The Settlers", "Anno" and many more.

Ubisoft Blue Byte are also collaborating with Massive Entertainment on the Avatar project, building an immersive, deep, and tangible world based on James Cameron's Avatar.