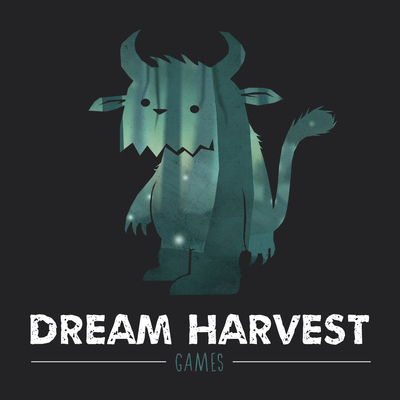 Technical Artist
Dream Harvest
Brighton, East Sussex, United Kingdom
Job type: Permanent
Job Description
We're looking for a highly creative Technical Artist to join the Dream Harvest family full time at our office in Brighton (Though you can start remote).
As a Technical Artist, you'll have a background in Environment Art, a love of shaders and VFX, and — ideally — some experience with either PopcornFX and/or Unity's new VFX Graph and ShaderGraph (or a willingness to learn). 
You'll be working on solidifying our art pipelines, working on super-cool shaders, VFX and lighting for our highly innovative cyberpunk real-time strategy game, NeuroSlicers; you'll be getting your hands dirty with supporting Loïc, our Art Director, with 3D-asset creation; and working with our CTO, Sven, to push the Unity engine to its limits.

You'll have worked on at least one commercially-released PC / Console games in a similar role and are now looking for the freedom to get more creative and have a bigger impact in a smaller team that is trying to do big things.
RESPONSIBILITIES
Work with our Art Director, sculptor and Concept Artist to produce in-game assets (Environment modelling and surfacing, Sculpts retopology and bake, Implementation.) 
Performance and optimization.
Create stylized VFX and custom shaders
Support the Creation of 3D Assets for both the game and cinematics
Help the Design and Art teams to ensure environments serve the gameplay as best they can.
Help push forward art pipelines, enhancing tools and processes that aid the art department.
Provide guidelines and documentation in the asset creation stage of the project.
Communicate effectively between art and code. 
Constantly drive the visual fidelity of the game.
Work with the Art Director to maintain the vision and style of the game.
To deliver quality and technical excellence to produce world-class games.
Maintain and improve new skill sets and pipelines to achieve the best possible outcome.

Skills & Requirements
ESSENTIAL SKILLS
2+ years of professional game development experience, shipped at least one AAA or big Indie title.
Material or shader authoring experience (E.g. Unity VFXGraph editor or HLSL)
Understanding and experience of graphics content optimization.
Knowledge of Blender 2.8 or traditional 3D package.
Have an artistic eye for detail and visual flair as well as the technical skill set
Excellent complex problem-solving and communication skills across both artistic and technical disciplines.
Experience in one or more scripting and programming languages (Maxscript,  C# / C++, etc.)
Tools / Pipeline development experience.
Additional Information
Working remotely is an option
How to Apply
About the Company
WORKING AT DREAM HARVEST
At Dream Harvest (http://www.dreamharvest.co.uk), we're a small team building big, genre-defining experiences. We pride ourselves on the multi-disciplined nature of our team and it's important for us that every member of the team has a voice in the direction we take our games and studio. Working at Dream Harvest, your work will have a serious impact and will be integral to the success of our games. You'll get the chance to work closely with all the other disciplines at the studio and really put your stamp on everything we work on.

WHAT WE OFFER:
Competitive Salary
A great team of friendly, fun and supportive co-workers
Flexible working hours and laid-back atmosphere 
Happy Hour in the studio each Friday 
25 days holiday plus Christmas shutdown and public holiday 
Cycle to work scheme 
Well stocked office kitchen and free Wednesday studio lunch
Board Gaming Nights
Skill Sharing Days / Events and more.
WHAT YOU'LL BE WORKING ON:
NeuroSlicers (http://www.neuroslicers.game) is a highly tactical cyberpunk RTS that turns the genre on its head by focusing on fast, macro and total information gameplay, short 8-12 min matches, epic global objectives and a dark cyberpunk narrative campaign that carefully combines Solo, Co-Op and competitive PVP into a seamless whole.

If you have any questions about this or any of our other roles feel free to speak to the team directly on our Discord at https://discord.gg/T7fRDe8