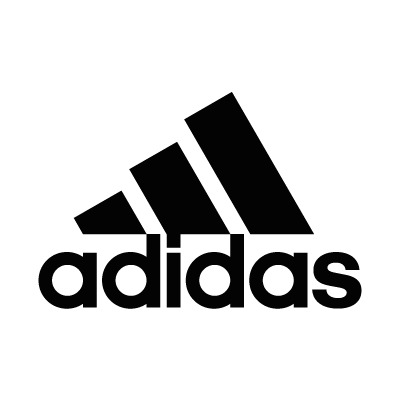 Senior CG Producer - Technical and Creative Direction (M/F/D)
adidas AG
Herzogenaurach, Bavaria, Germany
Job type: Permanent
Job Description
PURPOSE
Support  the strategic development  of  visualization processes  for  marketing & sales purposes in relation to the digital creation end to end framework. Manage and own responsibility for the technical and creative direction for 3D asset delivery, in the fields of research & development, look development and pipeline design for GACT 3D team.
KEY ACCOUNTABILITIES
Provide creative direction for the production of 2D stills, 3D animations, VFX and realtime content for sell-in and sell-out content
Provide direction for project related creative guidelines
Manage  the look development for virtual products in the relevant 3D systems based on the article description
Technical direction for pilot projects related to the Digital Creation end to end framework
Support development of  strategic approach around  efficient usage  of 3d  master assets
Develop high productivity apparel and footwear visualization processes related to the Digital Creation end to end framework
Support in all technical question and establishment of 3D standards related to the Digital Creation end to end framework
Contribute expertise in all concept phases regarding 3D standards related to the Digital Creation end to end framework
Research for strategic decision making of 3D tool implementation related to the Digital Creation end to end framework
Develop and design  procedures related to semiautomated product virtualization pipelines
Drive cross functional collaboration with various  stakeholders of the Digital Creation end to end framework
Skills & Requirements
KNOWLEDGE SKILLS AND EXPERIENCE
Excellent 3D & VFX Software application experience like Modo, Cinema4D, Maya, Clo3D, VStitcher, RTT DeltaGen and After Effects or Premiere
Excellent experience with 2D Graphics applications especially Adobe Photoshop and Illustrator
Deep knowledge in CG(?) modelling and virtual stitching
Experienced in the  development of  new tools and automated processes
High expertise with 3D real-time content (high & low poly) and game engines
Knowledge of 3D rigging and motion graphics is an advantage
Experience with industrial 3D standards
Fluent in English, German or other second language an advantage
QUALIFICATIONS
At least 7 years of experience in the fields of 3D and graphic design
3+ years apparel creation and visualization experience
Experience with the gaming industry and industrial 3D standards
Education in all fields of media creation and technical development
Passion for adidas and its mission
Passion for sports and fashion
Additional Information
Relocation assistance is offered
How to Apply
About the Company
ADIDAS CELEBRATES DIVERSITY, SUPPORTS INCLUSIVENESS AND ENCOURAGES INDIVIDUAL EXPRESSION IN OUR WORKPLACE. WE DO NOT TOLERATE THE HARASSMENT OR DISCRIMINATION TOWARD ANY OF OUR APPLICANTS OR EMPLOYEES. WE ARE AN EQUAL OPPORTUNITY EMPLOYER.
AT ADIDAS, EVERY DAY IS A CHANCE TO FLIP THE SCRIPT. AN INVITATION TO TAKE EVERYTHING WE KNOW AND RE-INVENT IT. DO IT BETTER. NEVER SETTLING FOR GOOD ENOUGH. EVERY DAY WE GET UP, INVENT, ADAPT, IMPROVISE, FIND NEW WAYS TO COLLABORATE, AND DO THE UNEXPECTED. WE'RE CREATORS, MAKERS AND DOERS. HELPING ATHLETES MAKE A DIFFERENCE, NOT JUST IN THEIR GAMES, BUT IN THEIR LIVES AND IN THEIR WORLD. IT'S AN OBSESSION.
WE'VE BEEN DOING THIS FOR MORE THAN 65 YEARS. WITH AN UNMATCHED HISTORY AND TRADITION OF CREATING ICONIC PRODUCTS, CONSUMER CONNECTIONS AND EXPERIENCES, WE'VE BEEN DEFINING SPORT CULTURE SINCE THE BEGINNING. AND WE'RE NEVER DONE. COME BE A PART OF SHAPING THE FUTURE TOGETHER WITH US.