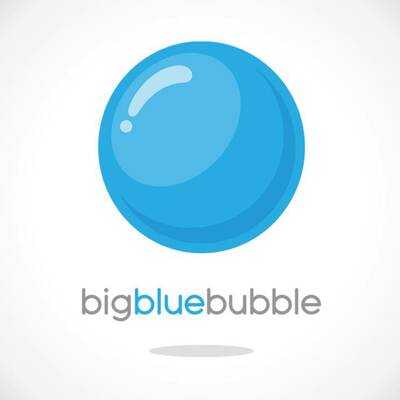 Job Description
3D Animator
Are you someone who enjoys solving problems, learning new technologies, and working with others in a collaborative environment?  Are you looking for a position where you can play a major part in the visual creation of the games we create?  If this describes you, please get in touch with us to talk about the position of 3D Animator at Big Blue Bubble. 
In this position, these are the things you will be responsible for:
Working closely with the Art Director, Game Designers, Artists, Animators, and Producers to create exciting and market-ready products for both new and existing IP.
Rigging and Animating 3d models.
Various art tasks possibly would include, 2D Illustration and 3D Modeling
Maintain consistent style under the direction of the Art Director/Lead Artist
Participate in art team discussions, critiques and game development ideas.
Managing responsibilities across multiple projects.
Skills & Requirements
To be an effective team member, you will have:
Bachelor's Degree in Art, Animation or related field.
1+ years as an Animator, preferably in games.
Excellent knowledge in 3DS MAX specifically, Rigging and Animation.
Excellent understanding of Animation Principles.
Good understanding of Art Theory.
Some knowledge of the game development process.
Strong portfolio demonstrating full body 3D Character Animation.
Ability to learn and take direction.
Other preferable skills include:
Experience with the Unity engine.
Experience with the Unity particle FX system.
Good traditional art background (2d illustration).
High-poly Sculpting with Mudbox.
Good Modeling skills.
Good Texturing skills.
You also have the following attributes and skills:
Self-directed.
A clear communicator.
A keen eye for detail.
Imaginative and out-of-the-box thinking.
Ability to meet deadlines.
Enthusiastic about gaming culture.
We know the above list is detailed. We don't expect you to meet all of our criteria but we are looking for proven experience with an appetite and passion for growth. If you think you fit the role then please get in touch with us now to explore the opportunity further!
Big Blue Bubble is an equal opportunity employer. Applicants who require reasonable accommodation to complete the application and/or interview process should notify the HR Director.
Applicants must be legally entitled to work in Canada at the time of application. Candidates must have one of the following to be eligible for consideration – Canadian Citizenship, valid Permanent Resident status, valid Protected Person status or a valid open Work Permit.
How to Apply
About the Company
Big Blue Bubble is an established video game developer with over 15 years of experience creating fun, innovative, and accessible titles. They develop games on a variety of platforms that inspire creativity and encourage people of all ages to embrace their playful side.
Big Blue Bubble is a pioneer in the gaming industry and has developed more than 100 titles since it was incorporated in 2004. Having entered the field long before the days of modern consoles and smartphones, they maintain a proven track record of being the first to market with a variety of innovations in technology and game design, including original gameplay mechanics and revolutionary cross-platform game engines. These milestones have cemented Big Blue Bubble as a long-standing industry veteran.
Big Blue Bubble's commitment to producing fun, engaging games has earned the studio recognition from prestigious organizations around the world, including awards from Deloitte, BAFTA, and IGN. Big Blue Bubble continues to produce award-winning titles that stand the test of time, including their top-grossing flagship franchise, My Singing Monsters.