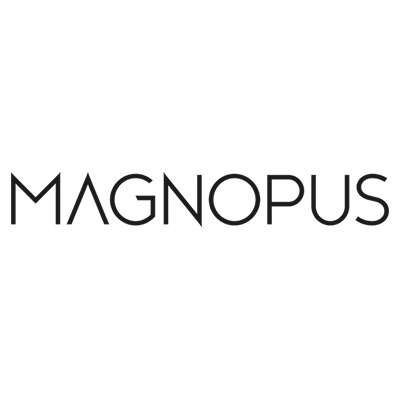 Animation Director
Magnopus
Los Angeles, CA, USA
Job type: Permanent
Job Description
We are looking for an Animation Director with a passion for character-driven narratives to join us on an adventure (with a dash of experiment) to bring the fun of immersive games into the physical world.  You'll grow a team of animators to breathe  life an eclectic cast of international characters from the past and present across a landscape that spans the physical world, and the virtual world.  Strong input into the standards, practices, and overall structure of the animation team is a given, but creative leadership and vision, backed by the ability to demonstrate not just direct will be a key part of success here.  We're building a world full of characters for a first-ever project, and it won't be the last.
This is a leadership position, and teamwork is essential.
Skills & Requirements
Responsibilities
Leading, coaching, and mentoring animators to create a unified vision for projects. 

Is active in project creative and communicates goals and objectives to the team 

Providing long-term strategic planning and inspires technical solutions from animation support  

Ensuring that standardized practices are developed and  implemented across projects to meet high quality and aesthetic standards

Working with production support to plan schedules, commit to deliveries, and inspire animators to deliver great performances
Baseline 
A strong portfolio which demonstrates a diverse background with real-time animation systems both pre-scripted and animation trees for state machines

7+ years of leading character-driven animation with excellent credentials on high quality AAA games (The number of years isn't mandatory, but it's an indicator of the seniority and experience expected)

In-depth knowledge of Maya, including FK and IK techniques and rigging methodologies 

Experience animating for real-time engines such as Unity and Unreal 

Can work in a range of styles from stylized to realistic and can maintain a consistent style across characters over the course of a project 

Excellent eye for details and quality performances that create an empathetic audience

Marvelous communication skills backed by the ability to show someone what you're thinking when the time is right.

Experience with hand-animation, and motion capture systems
Bonus Points 
Humility

Past experience working with VR/AR content and understanding what makes them unique

Interest in simulation-based real-time animation controllers with neural-network powered style transfer

Proficiency in Python and MEL (C# and other languages are a plus)

Desire to make the world not suck
How to Apply
About the Company
Magnopus is a content-focused technology company founded by a diverse team of Oscar-winning artists, interactive designers, and engineers from games, films, and unusual places. We're passionate about creating rich experiences across the physical and digital worlds in ways people haven't seen yet.
We've been working on a large-scale project that will be a "world's first" and we're building up the team to execute this ambitious vision on a global stage. If (nay, when) we're successful, it will serve as an awesome model for the future, and a heck of an experience in the present. Many of the things we're doing have been done before in small, isolated ways. Now we've got a rare opportunity to bring them all together at scale to show the rest of the world what all this newfangled tech is good for, while delivering fun experiences and engaging characters and narratives that make a positive impact. 
We need your help to make it truly amazing!
Magnopus employees enjoy benefits such as a generous vacation policy, medical benefits including dental and vision, great co-workers, and access to next-generation technology so they can focus on making exciting things.
Though we've delivered a lot of crazy stuff, here are a few you can check out at home: