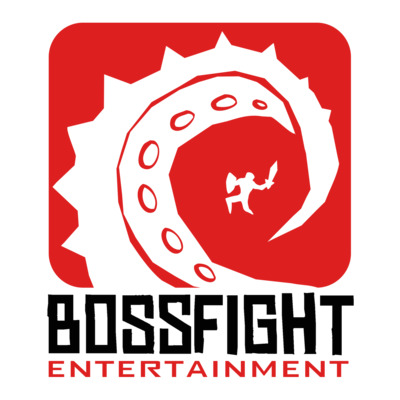 Job Description
Boss Fight Entertainment is seeking a skilled Animator to help breathe life into some of the mobile industry's most lovable characters. Do you enjoy building and animating characters?  Do you judge the placement of every joint and worry about the value of every skin weight?  Are you adept at anticipation and skillful at squash and stretch?  If so we'd love to hear from you! 
The animator will translate game concepts into fully realized games, rapidly generate conceptual ideas, and create 2d and 3d assets, effects and animations. The ideal candidate works well in an environment of peers who are passionate about making great games.
Essential Functions/Responsibilities
Animate humanoid and non-humanoid characters and creatures, props, vehicles and other non-Character assets, both realistic and cartoony
Work closely with Modelers to determine model suitability for rigging
Troubleshoot and iterate on rigs during production in a timely manner
Develop and maintain high quality skeletal and facial rigs for a variety of characters and creatures, both realistic and cartoony
Develop and maintain high quality rigs for props, vehicles, and other non-character assets
Create high-quality character animations of main characters and NPCs for mobile games
Work directly with the Lead Animator and the Art Lead to define direction, methods and approaches as well as collaborate with Technical Artists to define and improve our animation pipelines
Attend reviews with IP owners and incorporate all feedback into character animations
Skills & Requirements
Experience using Maya
Exceptional skill in animating the human bipedal figure as well as other organic forms
A solid grasp of the principles of body movement, anticipation, overshoot, follow-through, squash and stretch, forward/inverse kinematics, and other facets of both 2D and   3D animation.
A thorough understanding of animation pipelines and the processes involved from the conceptual phase to implementation
The ability to effectively collaborate with game designers and programmers
Self-motivation, good communication skills, and a great team-player attitude
Preferred/Required Education and Experience
Skill in one or more of the related character creation tasks -- illustration, modeling, texturing, or rigging
Outstanding 2D and 3D animation skills
How to Apply
Apply Via our website 
http://bossfightentertainment.com/careers/
Portfolio Requirements:
Resume
Cover letter that includes:  why are you interested in working for us, and what games are you currently playing?
Character and Environment designs demonstrating an ability to infuse personality and emotion into designs
Demonstrate a variety of character types
Clean isometric drawings to be used as modeling guides for creation of production assets
Completed polished illustrations demonstrating an ability to render subject matter in an environment
About the Company
Boss Fight Entertainment is an independent game development studio based in McKinney, Texas. Founded in 2013, Boss Fight's veteran team has produced some of the industry's best-selling and most critically acclaimed games for mobile, social, PC, and consoles. These titles include the Age of Empires, Rise of Nations, and Halo Wars franchises, as well as the free-to-play mega-hits CastleVille and FrontierVille. Most recently, Boss Fight's team developed the hit mobile game Dungeon Boss. Boss Fight's continuing mission is to bring simple, beautiful and fun game experiences to our players wherever they want to play.