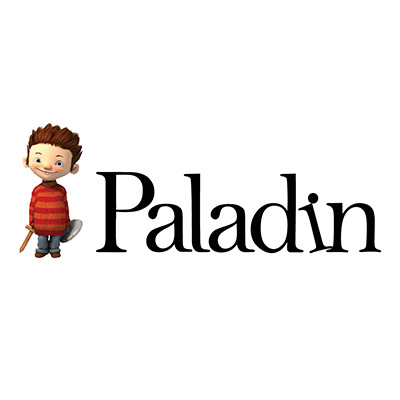 Concept Artist
Job Description
For a new 9 month project Paladin is looking for a Freelance Concept Artist
As a Concept Artist you create the visual style for our upcoming game and provide detailed concepts for our art production team. Next to having a unique personal style, you bring expertise that will make our games stand out from the crowd.
OUTCOMES
Create a unique, high quality visual style for our upcoming game
Create mood boards and sketches to determine the look and feel of scenes, with a focus on lighting, coloring and the high concept
Create detailed model sheets and paint-overs for in-game assets 
Work with the team to deliver on sprint commitments
Skills & Requirements
ROLE BASED SKILLS 
Expertise in creating top quality concept art
Colorful and sophisticated art style
Proactively give and ask for feedback
Work well in multidisciplinary Scrum Teams (10 - 20 members)
Create accurate time estimates for art asset creation
Understanding of the game art pipeline, from concept art to modelling and implementation
Work in an organised way according to the company guidelines and processes
SOFT SKILLS
Creativity: You are able to come up with original and innovative ideas and solutions and adopt out of the box points of view.
Accountability: You take responsibility for your own actions, those of colleagues and the organization and stimulate others to do the same.
Flexibility: You have the ability to change your behavioral style and/or views in order to reach a certain goal.
Initiative: You have the ability to recognize and create opportunities and to act accordingly. Rather starting something than waiting passively for it to happen.
QUALIFICATIONS
You have at least 5 years experience with creating (game) concept art
You have demonstrable experience with creating unique and stylized art
You have excellent knowledge of Adobe Photoshop or similar software
You read, write and speak excellent English
You are willing & able to work at our basecamp in The Hague when required
You are able to work 32-40 hours per week


Being able to use of 3D to help with designs is a plus
Having training in traditional arts and art history is a plus
CULTURAL COMPETENCIES
Paladin has five core values that we're looking for in team members:
Kaizen: We make positive changes on a regular basis
Spark: We leave a mark, providing a positive experience for everyone involved
Wholehearted: We love the work we do, and we commit to our work
Adventure: We go off the beaten track
Autonomy: We make decisions and take responsibility for our actions
Additional Information
Working remotely is an option
Relocation assistance is offered
How to Apply
Does this sound good? Awesome! To apply, please fill in the application form. First come, first serve. Please link to your portfolio and CV or add them as attachments.
About the Company
We create games that make people smile – be it a sweet twinkle, loud laugh, or evil grin.
Paladin is a game developer. Our basecamp is in The Hague and we are a team of 35 knights. Our mission is to create games with a spark, for players all over the world. We achieve this goal by being a world-class game studio with soul, that brings out the best in people. That means a studio filled to the brim with creativity, professionalism, and good vibes.
Some of our recent games include: