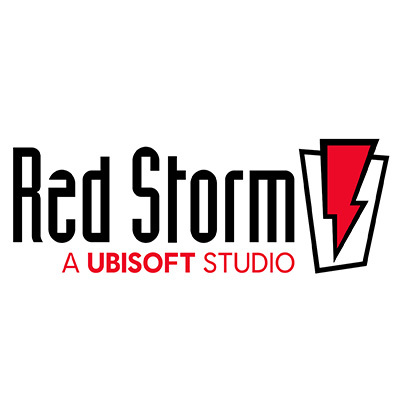 Job Description
Red Storm is looking for a versatile VFX artist who is ready to take our new AAA game to the next level! If you enjoy creating and editing FXs, have both a strong creative and technical background this may be a great opportunity for you! At RSE the VFX Artists are challenged to conceptualize, present, and execute creative solutions, while actively participating in technical and artistic problem solving to ensure optimal performance and look in game engines and cinematics.
Create AAA quality in-game VFX that follow the artistic direction of the game and work well within the engine/platform constraints
Become familiar with game mechanics and design and identify special effects opportunities
Collaborate with our development partner studios across the world in the development of asset pipelines and tools
Create simulations/animations to be used for gameplay elements
Create textures for particles effects and related decals
Place level/character-specific effects
Proactively produce work in an efficient and timely manner, adhering to an agreed-upon schedule.
Contribute to the success of the team, and the studio, through your personal contribution to the products.
Provide team/company support - Each team member is expected to provide feedback on ideas, features, game-play, and process.
Skills & Requirements
3 years' experience creating VFX for shipped AAA games or films
Experience in conception and realization of VFX
Proficient in a texturing package such as Photoshop or Substance Designer
Solid understanding of a 3D modeling and animation program
Experience with node based game engines preferred
Experience with PBR based lighting and shaders
An eye for detail while maintaining efficient techniques
Passion for pushing the state of the art in asset fidelity and production techniques by being highly self motivated and unafraid to take initiative.
Excellent interpersonal skills, able to interact with team members of different disciplines.  Candidate shoul have strong verbal and written communication skills
Candidates for this position are asked to provide samples at the time of application. Web portfolio format is preferred. Any resumes submitted without a portfolio or web link will not be considered.
Houdini experience preferred
Additional Information
Relocation assistance is offered
How to Apply
About the Company
Who We Are
Located in the heart of North Carolina's Research Triangle, Red Storm Entertainment is building on a legendary history of innovation to create the cutting-edge game experiences of tomorrow. Under the direction of studio co-founder Steve Reid and a team of experienced managers, the studio has grown into a major game developer and delivered success after success with ongoing contributions to Ghost Recon, Rainbow Six, Far Cry, The Division, Rocksmith, and other notable Ubisoft brands.
Respected throughout the industry for its experienced, talented, and knowledgeable team, Red Storm takes pride in fostering a creative and engaging environment where individuals are empowered to make quality games.
Red Storm is steadfast in its mission to adapt and grow in order to reach new audiences and create top-quality, innovative gaming experiences. With access to the best tools and a proven formula for success, Red Storm Entertainment is poised to take advantage of the endless opportunities provided by the next generation of gaming.
Where We Came From
Founded in 1996 by novelist Tom Clancy, British Royal Navy Captain Doug Littlejohns, Creative Director Steve Reid, and thirteen developers, Red Storm released its first game in November of 1997: Politika.
Building on the success of the studio's first title, Red Storm released the award-winning and best-selling Rainbow Six in 1998. The game defined the tactical shooter genre and established the studio as an industry leader.
Acquired by Ubisoft in 2000, Red Storm released its next breakthrough title, Ghost Recon, to numerous Game of the Year awards in 2001. Recognized worldwide as an integral part of Ubisoft, Red Storm has, for more than a decade, successfully developed games both independently and in collaboration with other Ubisoft studios.