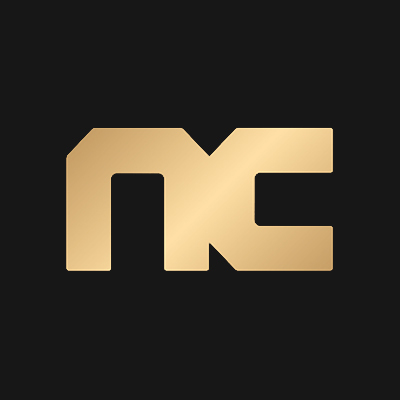 Job Description
NCVVS is looking for an outstanding Animation Division Manager lead to manage whole animation projects and animators of our studio. The qualified candidate should have exceptional leadership as well as in-dept knowledge in Animation. 
At NCSOFT, animation is about more than just movement; it's the key to capturing the engagement and fascination of our players. Animation Division Manager will play a key role and have significant impact on the development of NCVVS and NCSOFT as well.
Challenge yourself and explore who you really are !!!!
Animation Division Manager's main responsibilities are to overviewing on-going Animation projects, make plans, organize, follow-up, and evaluate the work of his/her teams.
Manage, guide, supervise, review the work produced by the Animators and provide feedback to the Animators.
Understand the implications of performance, style, quality, continuity, technical, scheduling requirements. Responsible to the production department for delivering the required quota of animation, on time and on quality.
Provide the main liaison between the animation department and those who are involved in the production process.
Maintains or exceeds consistent level of productivity while meeting deadlines and producing high quality work.
Keep up on current technology trends and tools (hardware and software) that best suit the production (and the company) in the development of a stronger creative technical environment.
Motivate and develop the team members and act as a mentor in terms of technical/artistic aspects.
Define, prioritize, assign, and regularly follow up on tasks regards to projects' deliverables.
Understand and communicate to the team the technical and artistic constraints.
Seek to constantly raise the quality bar.
Anticipate and recognize potential conflicts or production issues and recommend solutions.
Problem solving typical game dev issues.
Skills & Requirements
From 10 years of experience in animation within the gaming industry.
Excellent skill of animating, keyframe, setting up skin weights and rigging in 3DsMax and Maya (3DsMax is preferred)
Good knowledge and skill in using Unreal engine is preferred
Ability to plan, organise, prioritize the team's work and manage multiple projects in a fast-paced environment, and have strong collaborative mindset.
Be open to suggestions and take on board opinions before making final decisions.
Able to help the team balance their creative desires with the requirements of the production.
Strong leadership skills, people skills, strong collaborative mindset and be able to communicate ideas clearly and concisely.
Able to work under daily deadline pressure while demonstrating strong management skills.
Able and willing to work an extended schedule and be flexible with schedule changes.
Ability to create and develop productive teams.
Critical thinking and problem solving.
Knowledge sharing attitude and ability to coach less experienced people.
Proactive, efficient and detail oriented.
How to Apply
To Apply, please email us ncvvs@ncsoft.com
Application Requirements
Resume/CV
Online demo reel and/or portfolio demonstrating your best work (PDF, website, or artstation)
Must be willing to complete an art test if requested to do so
*Relocation costs not covered. Applicants must be eligible to work legally in Ho Chi Minh City, Vietnam.
About the Company
NCVVS (NCSOFT Visual Vietnam Studio) is a division of NCSOFT, the world's premier publisher and developer of massively multiplayer online games. Established in 1997 in Seoul, South Korea, NCSOFT quickly became the leader in online games with the successful launch of its flagship product Lineage.  Today, NCSOFT is well positioned for continued success in the Asian, North American and European markets by expanding its influence reach throughout the world with excellent products and franchises.
NCSOFT stands out in the gaming industry by sticking to the company's mission of focusing on happiness and fun for everyone. Due to the successful history of creating a diverse catalog of MMO games, NCSOFT has been able to leave an indelible mark in the gaming industry.