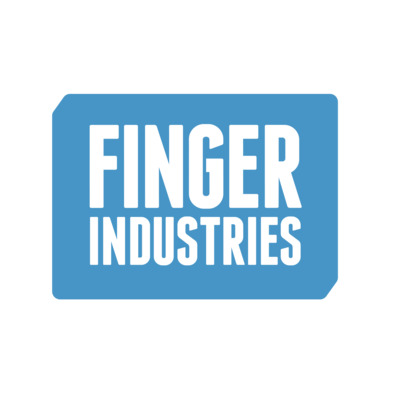 Job Description
3D Artist. Full Time Permanent Contract.
Working status: Full eligibility to work in the UK is a must. 
We cannot accept applications from overseas without a full, UK working visa status already in place. 
Software: 3DS Max, Z Brush, V-Ray. 
Consideration will be given to applicants with experience of other software, so long as you are proficient in 3DS Max.  
About Us
Finger Industries are an established animation and illustration studio based in the heart of Sheffield. We're a service provider, a creative partner and an independent studio rolled into one. We've a history of producing great characters and original ideas, collaborating on a global level within advertising, healthcare and children's media. Creative production is at the heart of what we do.
About the job
Based in house (essential), you'll be working with our 3D team on a range of projects for illustration and animation deliverables. 
From scenes, assets and characters to layout. You'll be part of the production pipeline and communication with the wider team will be essential, to ensure consistency and quality of work. Collaboration is key to our creative process. 
Reporting into the Production Manager and Studio Manager day to day, with direction and overall support from the Creative Director and Managing Director- both of whom you will ultimately report into. 
We're a team of 14 operating in an inclusive, open and flat structure where communication and teamwork is vital. 
Skills & Requirements
Responsibilities
Producing a diverse range of 3D assets including characters, sets, props and environments.
Responding to internal and external feedback and direction, with a constructive and proactive approach to Creative Direction.
Working from Production Art to create initial greyscale through to final textured assets, within an iterative production process. 
Working in a creative and collaborative manner with wider team.
Adhering to strict production process and schedule.
Requirements 
Proven experience of modelling, texturing and rigging.
Diverse portfolio, able to demonstrate adaptability for building a range of assets from characters to photo realistic materials and lighting.  
Experience working within a commercial, team based environment.
Technical aptitude and practical experience in 3DS Max is a must.
Fully Windows PC literate.
Someone who is motivated and can self-manage, whilst being flexible and adaptable as a member of the team. 
How to Apply
About the studio 
Our open plan studio is just a short walk from Sheffield's train station, meaning we're just on the edge of the city centre. Pubs, 
shops and restaurants are all within walking distance. We operate core hours of 9-5 with flexibility required for additional overtime
in line with business needs and project deadlines. 
To apply
Send us your showreel, availability and your rate to: us@fingerindustries.co.uk 
Please include a cover letter with some context as to what you're up to and why you're interested. 
Please state if you are not based locally but are willing to relocate.
Strictly no agencies. 
About the Company
Established for over 17 years, Finger Industries is an independent illustration and animation studio, serving healthcare, commercial and kids TV across the globe. We create short form content that is incredibly varied, no two projects are ever the same.   
We're a friendly bunch who welcome folk from all walks of life; we look for enthusiasm and passion to keep developing, with a responsive and flexible approach. We're a team in which everyone matters and everyone has a voice. With a reputation for being the friendliest animation studio, it is how we work as much as what we do that keeps us growing and developing. 
Talk to us if you'd like to know more.