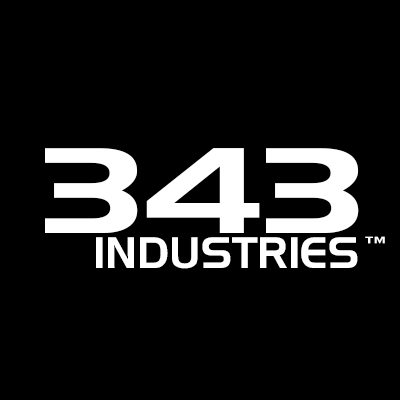 Job Description
343 Industries has one single mission: Build great HALO experiences. 343 Industries, part of Microsoft Studios, is home to the game industries top talent and we are dedicated to the HALO universe. We build the stories, the worlds, and the gameplay that make HALO what it is today. To do that, we need exceptional artists to help us achieve that goal.
343 has an incredible opportunity for a motivated, experienced and professional Lead Artist for the Multiplayer team. You need to be highly experienced in delivering multiplayer environments and driving AAA visual quality for FPS games. You are also knowledgeable and up to date on modern trends of world building workflows, real time content creation techniques, and performance optimizations for large game levels. Additionally, you will have a strong eye for color, form, industrial design, surfaces, layout and composition. Lastly, you should be well versed in the production process of 3D models and modern shading, materials and textures.
Communication is critical to the success of this role. You will be proactive in providing clear communication up and downstream, efficiently drive the multiplayer art team and provide timely solutions. As a lead, you must build clear development and production processes for the team to use during level creation and to provide predictability to partner teams.
To be successful, you should be highly organized, self-motivating and able to adapt and learn in a fast-paced environment. You should be highly collaborative and work well with cross-discipline art leadership and the project Art Director to set and deliver Multiplayer visuals. Additionally, you will be part of the Multiplayer leadership team and will require partnering with Engineering, Production and Design Leads within the Multiplayer team to define and deliver the Multiplayer experience. As a result, you must be highly effective in ambiguous situations, able to break down tough problems into actionable and repeatable processes, manage your time and the team effectively and react quickly to changing requirements.
Skills & Requirements
Responsibilities 
Deliver an industry leading multiplayer experience for our fans
Partner with Multiplayer leadership to define the visual plans for the multiplayer experience
Deliver visually compelling multiplayer maps on time, within perf requirements and meet the art director's vision.
Work across art disciplines to deliver high quality art content for the multiplayer experience
Partner with art leads to develop, drive and improve art production processes
Partner with Developers on defining and driving tools and workflow requirements and solutions
Collaborate with art discipline leads to build production processes that work at scale
Work through ambiguity to define a plan that delivers high quality results
Actively provides, seeks out and incorporates feedback from peers, leads and directors
Directly manage a large team of environment artists        
Minimum Requirements
8+ years of art production experience for console or PC games
 Preferred Skills and Experience:
5+ years as an art department or environment lead for shipped AAA games
Strong eye for light, shade, color, form, detail and composition
Highly organized and process driven with excellent spoken and written communication skills
5+ years of experience managing a large, multi-disciplinary team of environment artists
Built and delivered on art production processes for AAA games
Excellent Time Management, Creative Process and Production Process skills
Experience working closely with game design to build large worlds
Highly knowledgeable in modern World Building and layout of large-scale game environments
Experience with industry standard 3D software like Maya, 3DS Max, Softimage, ZBrush, MudBox, Substance and Adobe Creative Suite tools
Experience with a modern game engine (UE4, Unity, Frostbite, Snowdrop, etc.)
Experience working with modern Real Time Shading and Texturing workflows
Other Experience:
Experience working on science fiction based games
Experience with Outsourcing processes
All candidates must deliver a full resume with samples to be considered for this position.
Portfolio review and presentation will be required at time of the interview.
Additional Information
Relocation assistance is offered
How to Apply
All candidates must deliver a resume with art samples to be considered for this position. Portfolio review and presentation will be required for all interviewing candidates.
Microsoft is an equal opportunity employer. All qualified applicants will receive consideration for employment without regard to age, ancestry, color, family or medical care leave, gender identity or expression, genetic information, marital status, medical condition, national origin, physical or mental disability, political affiliation, protected veteran status, race, religion, sex (including pregnancy), sexual orientation, or any other characteristic protected by applicable laws, regulations and ordinances. If you need assistance and/or a reasonable accommodation due to a disability during the application or the recruiting process, please send a request to askstaff@microsoft.com.
About the Company
343 Industries has a single mission: Build incredible Halo experiences. 343 Industries is part of Microsoft Studios, and the steward of the Halo universe. We build the stories, the worlds, and the gameplay that make Halo such an iconic and innovative franchise.
Halo is one of the largest entertainment properties in the world. With over 65 million games sold, New York Times best-selling novels, action figures, apparel and much, much more, this multi-billion dollar franchise has revolutionized console gaming and established a rich and expansive universe for its devoted fans. This is your chance to contribute your passion and vision to one of the most exciting intellectual properties and on one of the most talented teams in the industry.