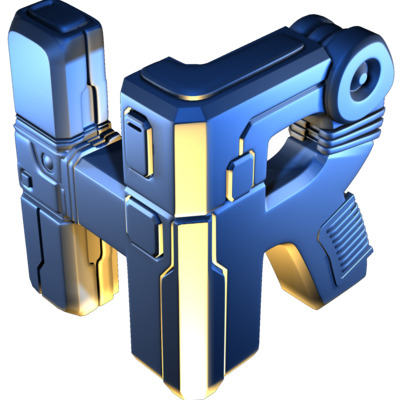 SMITE - Senior UI Artist
Job Description
Hi-Rez Studios is looking to hire a Senior 2D UI Artist to work at our studio in Alpharetta, Georgia.
We are looking for someone who has strong illustration skill and at the same time possesses a somewhat technical mind.  They can create beautiful, high-end rendered graphics but understand or is willing to learn the technical side of how a programmer and/or a software programmer requires these assets to be set up and saved to work inside a game.  Time will be balanced between creating art and doing set up in our tools system and importing game-ready assets ready for our programmers to use.
Come join the creator of the critically acclaimed SMITE, Paladins, and Realm Royale as we embark on exciting new  game projects!
Skills & Requirements
What our UI Artist Do:
Create Icon assets for badges, achievements, buttons iconography as well as other UI menu assets.
Work closely with and take direction from the Art Director to maintain a consistent art style.
Work closely with designers and provide ideas on how to best convey important game information to the player by creating icons that visually convey game and character designs.
Work closely with programmers and create an efficient workflow to generate and implement assets into the game.
Who we are looking for:
Has great passion and creativity for interface design, with strong art skills regarding iconography and 2D graphics, and a good understanding of interface functionality.
Strong conceptual and traditional art skills. (Can't stress this one enough).Excellent portfolio showing all phases of game asset production from roughs through finished assets.
At least 5+ industry experience.
Advanced knowledge of Photoshop, Illustrator and other 2D illustration programs.
Strong portfolio demonstrating solid UI iconography and illustrative ability.
Ability to conceptualize and paint a wide variety of icons and UI elements to support the game.
Proactive work ethic and be a capable problem solver who is not afraid of big challenges.
Plays and enjoys computer and console games
Additional Information
Relocation assistance is offered
How to Apply
About the Company
"Free To Play." It's like a four-letter word to gamers – and for good reason. Who wants to get nickle-and-dimed? Who wants to play a game where the "better player" is the one with the bigger pocketbook?
At Hi-Rez Studios, we know there's a better way. We make Free to Play games that our fans Want to Play. More important, we make Free to Play games that we want to play.
It's a crazy idea, when you think about it. Giving away games that we spend millions of dollars developing, with the hope that people like them enough to buy costumes. But when you love your games like we do, players can feel it. And they start to love our games too.
We're proud of the fanbases that have formed around our games. We believe that great games come from great communities – and ours are some of the best.