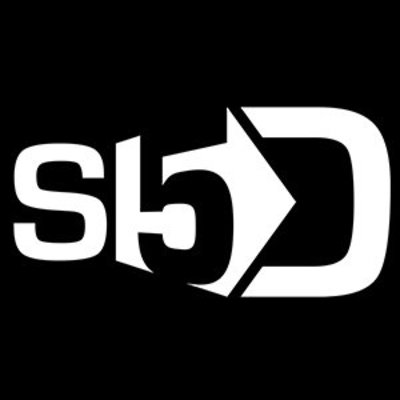 Job Description
We are looking for a Concept Artist and Art Director who has a broad skill set as follows;
VEHICLE DESIGN (Primary Role)
Designing futuristic looking military/civil vehicles and aircraft will be the primary role. We work with exterior and interior design, always pushing the boundaries with the look and feel. Our pipeline starts as sketches, then we move to photo-realistic 3D models where we refine and evolve. When moving to 3D, depending on the project size, support is available from our team of 3D artists.
An ability to evolve sketches into 3D (solo) is also very useful. For 3D, we work mostly in Max or Maya, but we will consider other 3D tools.
In addition, we have developed a new virtual reality design pipeline using Gravity Sketch where an artist can draw, sketch and sculpt in 3D, then we transfer that data into Max/Maya to refine. If the candidate doesn't already have experience using this tool, they will be trained on this as a priority when you start.
ART DIRECTION (Secondary Role)
At S5D we also work on creating high-end experiences for our clients using emerging technologies such as augmented and virtual reality, we also create for more traditional media such as video and web. Part of this role would include some art direction and design for such experiences.
We are looking for someone who continues to exceed our clients' expectations. The work you create for Sector 5 Digital along with our talented team should never cease to be perceived as 'incredible' by our clients.
Please respond to this ad including the design & 3D programs you are proficient with, your design work, website links, case studies etc.
Skills & Requirements
More than 4 years  with the following;
Vehicle Concept  Design
Conceptual Art
Sketch
Illustrator
Digital illustrator
3D Studio Max
Maya
Pre-visualization
Storyboarding
UV Mapping
How to Apply
About the Company
Sector 5 Digital (S5D) helps companies transform their brands and energize their marketing efforts by creating amazing digital content for advertising, marketing, and entertainment.
S5D employs a "build once deploy often" strategy allowing our clients to leverage their digital assets across multiple sales and marketing channels to maximize ROI, such as:
Virtual & augmented reality experiences
New vehicle design and production support
Film and video production
Photo-realistic 3D animation
TV commercials
Brand Activations
On-line and mobile applicationsConferences and trade shows
Our clients are people who buck the status quo and want to do things differently. They have a strong desire to transform their companies and stand out in the crowd.
S5D blurs the edges between solving real business challenges, brand strategy, brilliant thinking, and leading-edge production. Many companies have "silos" of expertise but don't have the experience to pull it all together.
We are not an agency in the traditional sense – in fact, we partner with a number of them because many agencies do not have our unique capabilities in-house.