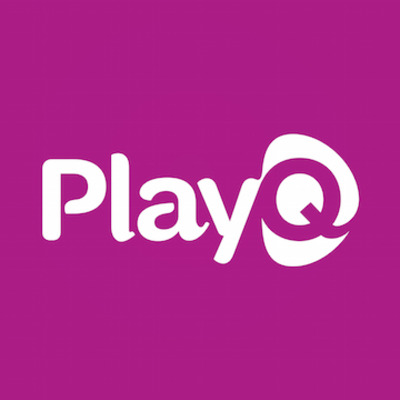 Technical Artist
PlayQ
Kiev, Ukraine
Job type: Permanent
Job Description
Job Overview:
We are looking for a Technical Artist who will be joining our Creative Services team. As a Technical Artist, you will have a unique opportunity to assist with different creative pipelines, including 2D Animation and 3D Art Production. In addition, you will be helping with the implementation of various assets within Unity, and aiding developers with the creation of our portfolio of products. This is an exciting opportunity to be a part of a team that develops games seen daily by tens of millions of people globally.

Responsibilities:

Work closely with the artists and developers to determine how to improve production pipelines - from asset creation, to delivery and implementation
Research and investigate new tools and techniques to create more efficient production workflows
Implement assets into Unity
Assist with various tasks for 2D Animation - including text localizations, video resizes and animation production
Assist with various tasks for 3D Animation + Asset Production
Troubleshoot asset related technical issues
Solve art related technical issues
Skills & Requirements
Requirements:
4+ years of experience working in the game industry as a Technical Artist, GFX Artist or relevent creative position
Experience with 2D Animation Workflows and Tools, including Adobe Photoshop and After Effects
Experience with 3D Workflows and Tools, including 3D Max or Maya
Experience in Game Development Workflow and Tools, including Unity
A creative and adaptable artist with a practical and analytical mind when it comes to problem solving
You pride yourself on being a generalist - and enjoy learning new techniques and skills
An efficient and practical creative who values efficiency in their work, without jeopardizing
quality
Good time management skills and dealing technical and creative tacks
Good communication skills, ability to work in a team
Able to read technical documentation and instructions in English
Bonus Points:
Knowledge of Javascript, C# or Python
Experience with After Effects Scripting Language
Perks:
Comprehensive medical, dental insurance
English Classes
Flexible time off
Stocked kitchen with free snacks and beverages of your choice
Catered weekly team lunches
New Creative office space in the very heart of Kyiv city center.
Monthly team outings
Help build and support awesome GAMES. For a living! Who doesn't love games?
How to Apply
Interested? Please apply  here 
About the Company
PlayQ is a rapidly growing mobile gaming company with offices based in the heart of sunny Santa Monica and city center of Kiev, Ukraine. Our titles have been downloaded over 60 million times worldwide, with millions of users playing our games every day!
Our goal is to deliver tomorrow's nostalgic game experiences to a global audience and we rely on our dedicated team to craft these unforgettable games that our users love. We believe that the best games come from diverse teams with a shared desire to create something amazing. From our beachfront headquarters to our innovative tech stack, it's no surprise that PlayQ was named as one of the 2018 Best Places to Work in Los Angeles by the Los Angeles Business Journal.
We're looking for people who have a genuine love for their craft and we invite you to join us in this exciting endeavor.