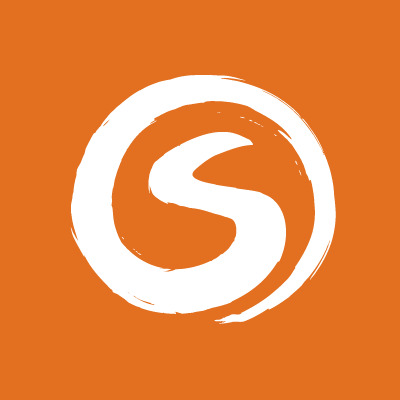 Job Description
Sumo Video Games is looking for a talented and experienced Lead Animator, who is skilled in a broad range of animation styles and capable of creating dynamic and compelling animation (including hand-keyed and/or motion capture based) as required by the project. We are looking for someone who understands game animation production and its idiosyncrasies. That person ideally would be an established Lead, but we would also consider someone with the right skills who is looking to advance their career and transition into that role. The ideal candidate will enjoy being involved in a friendly, hard working environment and be able to communicate well within the art team as well as with other development disciplines. 
Sumo has a wide variety of projects in development and for any Animator that means working on something that could vary in style from stylized to realistic and any point in between. We require someone who is flexible in both talent and mindset.
Within this role you will:
Lead by example creating inspirational animation content and leadership for our AAA projects
Work as part of Animation team and drive the quality and processes at the Studio.
Collaborate with the Animation Director in realizing the animation style and direction for the project.
Lead responsibilities such as mentoring, scheduling and R&D into new approaches.
Create clear documentation of approaches, both technical and creative for animation.
Maintain a keen interest in industry wide developments and advancement in technology to ensure project pipelines stay up to date.
Collaborate directly with discipline Leads ensuring that the work of the animation team is created in the most efficient and technically responsible manner.
Have responsibility for the delivery of high-quality hand keyed animation, from both yourself and your team.
Work with and understand Motion Capture data.
Have the ability to direct MoCap talent during character rehearsal and motion capture shoots.
Be able to adapt to a variety of styles as the projects demand.
Create and meet production schedules and deadlines, for both yourself and your team.
Provide detailed input during the character creation process, from concept to modelling to final rigging, identifying character performance and functionality requirements.
Communicate effectively with peers.
Demonstrate an understanding of the pipelines and procedures within the project/company
Skills & Requirements
We need you to have:
A strong understanding of modern video game animation systems.
Strong knowledge of traditional animation principles and how they can be used to enhance gameplay.
Thorough understanding of animation fundamentals for human and non-human characters.
Demonstrable experience in creating animation of a high standard while maintaining visual and functional specifications for game mechanics.
Understanding of Character creation process from concept, to modelling and final rigging.
Excellent knowledge or at least one major 3d package (ie Maya or 3DSMax).
Basic knowledge of Maya and Max essential.
Good understanding of the game development process.
Excellent written and oral communication skills.
Industry Experience: 8+ years AAA game's experience.
A strong demo reel that adequately reflects this experience.
We'd also ideally like you to have (although it's not a deal breaker):
Game engine experience (UE4 among others).
Interest in playing games and current technical trends in the medium.
Experience animating for first person games would be beneficial, although not essential.
Experience in using MoCap hardware and software, although not essential.
Experience in motion builder a plus
Additional Information
Relocation assistance is offered
How to Apply
About the Company
Established in 2007, Sumo Pune is a AAA video games developer, supporting all Sumo Digital UK Studios across Engineering, Art, Design and QA.
 Sumo Pune prides itself on providing cross-discipline expertise and successful co-development support through seamless integration and versatility in all projects supported across a wide range of platforms, genres, and engines. Together we have consistently delivered AAA titles for partners that include SEGA, Microsoft, Codemasters, Sony, EA, 2K and many more.
 Our past successes include Hotshot Racing, Forza Horizon 4, LittleBigPlanet 3, Crackdown 3, and Hitman 2. We are also incredibly proud to be working on highly anticipated next-gen titles Sackboy: A Big Adventure and Hood: Outlaws & Legends as well as a variety of other exciting projects.
 Sumo Pune is a true extension of our UK studios, and team members on both sites collaborate daily on all aspects of game development. Our Studio is unique in India, allowing our staff to work directly on every available gaming platform, and at every stage of game development.
Additional Information:
Relocation reimbursement from other cities is offered 
Performance linked bonus in addition to the fixed salary 
Opportunities to attend industry conferences 
A complete and all-encompassing medical insurance package for our employees and their children 
We offer:
Being part of Sumo's Art team is a rewarding experience, one that requires dedication, a strong sense of ownership over your work and an overwhelming enthusiasm for the games you work on. In return, we'll offer 
Competitive salary & benefits, 
An excellent working environment 
Most importantly we will give you the room to be yourself and live your passion. 
So what's your passion?  Please get in touch and tell us how you could bring your individual skills to Sumo Digital.
Applications without a portfolio will be not processed. 
"Sumo is an equal opportunity employer Minorities / Females / Disabled / Veterans"