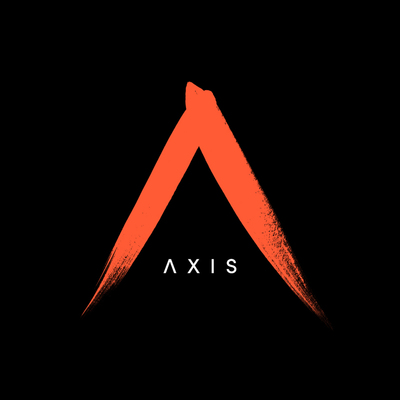 Houdini Generalists and VFX Artists
Job Description
Axis Animation is looking for talented HOUDINI GENERALISTS and VFX ARTISTS to work on both next generation game cinematics and commercial projects.
The Role requires a broad knowledge and experience of the entire 3D Pipeline, with a focus on producing sophisticated visual effects and/or CG look development. Tasks may include lighting, shading, rendering, dynamics, and particle based VFX. While We appreciate that potential candidates may have varying levels of experience within these specific areas, we are primarily looking for people who have a proven track record in turning out great looking work using Houdini and Mantra and who can demonstrate a strong sense of cinematic aesthetics.
Generalists will be expected to have a high degree of familiarity with using Houdini and Mantra within a production environment and be able to master all relevant internal Houdini based production tools and to be able to develop new digital assets as required by production.
Candidates will work onsite in our Glasgow based studio. Immediate vacancies are for short-term contracts, with the possibility of on-going work in the future. However longer-term contracts may be offered for the right candidate.
Please note all applicants at time of application must have full working rights for the UK and hold an appropriate visa where applicable.
RESPONSIBILITIES
Shading/texturing work as and when required.
Responsible for final Houdini 3D scene assembly and output, including Digital Asset creation, setting up lighting and rendering final outputs using mantra on our render farm.
Set up Houdini based effects using dynamics and particle tools and to develop these through to final output.
Additionally candidates may be asked to work on final composited shots within digital fusion dependant on experience.
Engaging at every stage of production including pre-visualization of complicated sequences and research and development.
Optimize and troubleshoot lighting and rendering problems in a fast paced environment.
Working closely with CG Supervisors/Leads to determine best approach to solve 3D challenges and develop final look.
Skills & Requirements
REQUIREMENTS
Demonstrated knowledge and experience of Houdini within a production environment.
Strong understanding of multi pass 3D rendering and compositing.
Strong understanding of lighting/shading/texturing principles and techniques.
Knowledge of rendering techniques and optimization processes to minimise render times. Ability to work within a style established by the Client / Creative lead.
Experience with Fusion or similar compositing package (eg Shake, Nuke).
Programming or scripting skills (Hscript or python) would be beneficial, but not essential.
Ability to problem solve and predict potential problems with assigned tasks.
Strong communication skills are critical. Artist must be able to work within a team, taking direction and exercising attention to detail in a fast-paced production environment.
Solid work ethic and a positive attitude in the face of challenging situations.
Strong time management skills and organization.
Minimum of 3 years production experience in film/TV/games and a degree qualification required.
If candidates do not possess a degree, 5 years production experience required.
Degree and work experience requirements may be waived if candidates can show exceptional skills.
How to Apply
About the Company
Founded in 2000, Axis is an award-winning, international studio of directors, designers, artists, animators, writers and producers that creates content for the biggest names in video games, film, television, commercials and online entertainment.
As a creative team we go out of our way to get under the skin of every project and deliver beyond client expectations. We are passionate about our craft, and we challenge ourselves to leave a lasting impression with every piece of work.
No matter the client, brand, genre or delivery platform, our creative output is distinctive, engaging and entertaining.
Accordingly Axis has won numerous industry accolades, including: a prestigious Cannes Gold Lions Award, New York Festival Awards, D&AD nominations, London International Awards, Promax Awards and a Best Animation BAFTA.
In 2014, Axis were proud to receive the Queen's Award for Enterprise, a highly prestigious honour bestowed by Her Majesty The Queen only to businesses that display the highest levels of excellence.