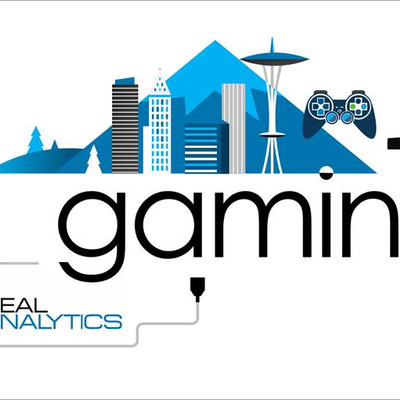 Job Description
As a Design Developer your role is to facilitate creative ideas and translate them into innovative technological solutions. You will have a thorough grounding in user experience best practices and also have the ability to identify/analyze current and future UX technology trends. As a valued member of the group, your responsibilities will include creating, presenting and delivering exceptional technological design solutions that exceed business and user expectations.
You will work across a wide variety of technologies to help drive user experiences that are not only creative but grounded in best practices, valid UI, technical proof-of-concepts, robust software architecture & solid design theory. The ideal candidate will also be well versed in the ideation, visual design & creation of interfaces across multiple device endpoints, as well as being a highly skilled software developer and prototyper who is passionate about creating engaging experiences.
As an ideal candidate, you will:
Have skills in software programming and graphics
Have creativity and imagination
Have acute sensibilities to minute details
Be adaptable and able to pick up new techniques/technologies
Have good interpersonal and communication skills
Keep up to date with advances in computer technology and how this affects the application environment
Use Microsoft software products already and want to make them better
You need to have worked collaboratively with both Design and Development disciplines, to help integrate cutting-edge interface design within end products. You will know what it takes to technically converse with software development teams whilst also educating them on the importance and value of UX design.
Key Responsibilities:
You'll be entrusted to craft technological solutions that help to drive the systematic UX design within E+D. You're always hands-on and working with other designers, engineers and product managers. Your primary focus will be:
Working alongside Visual and Interaction Designers to develop core patterns for the E+D Design ecosystem
Collaborate with Designers, Developers and PMs to translate designs into applicable code to run across multiple platforms
Invent and contribute towards better tooling and/or processes to help improve integration of
UX design patterns into product development
Skills & Requirements
Bachelor's Degree (or equivalent) in Fine Arts, Media Arts, Interaction Design or Software Engineering
A minimum of 3 years' experience designing interactive web and mobile applications
A minimum of 3 years' experience with JavaScript, HTML & CSS (including React)
Expertise/Experience (must have):
Proven experience with JavaScript frameworks such as React
Proven experience with CSS3 and CSS pre-processors (e.g. SASS, LESS)
Knowledge of JavaScript fundamental concepts and design patterns
Experience with TypeScript is a plus, but not required
3D (e.g. Unity or Three.js) experience is a plus, but not required
XAML or C#/C++ experience is a plus, but not required
Experience with git, automated build systems is nice to have
Proven experience with touchscreen, cross-browser compatibility, fluid layouts, and adaptive layouts
Fluency in the principles of user-centered design methods, information architecture, usability, interface/interaction design, and inclusive design
A broad portfolio of dev work demonstrating expertise in at least 2 major areas of UX design
A strong knowledge of the various software options used in the field for design and rapid prototyping (like Adobe Creative Suite, Figma, Sketch)
A firm grasp of the wide range of UX tools, processes, and outcomes
Behaviors:
User focused & humble
Passionate & honest
Fast & decisive
Excellent organizational, time management, and multi-tasking capabilities
Self-motivated and willing to expand knowledge
Ability to self-manage while managing multiple projects
Capability to work on simultaneous projects and meet tight deadlines
Aware and respectful of other cross-functional disciplines
Excellent written and verbal communication skills demonstrated through a comfortability in presenting work and actively gathering feedback
An enthusiasm for keeping up to date on current topics in the field to inspire and inform work and organizational culture
Love challenging norms and standards
Extreme attention to detail, driving for pixel perfection
Good sense of humor
Additional Information
Relocation assistance is offered
How to Apply
Please share your profile with GitHub portfolio and coding at recruiting@nealanalytics.com.
Put as a Subject: Application through ArtStation - Web Designer
About the Company
Neal Analytics helps companies navigate their digital transformation journey in converting data into valuable assets and a competitive advantage. With our machine learning and data engineering expertise, we leverage data to drive margin increases and profitable analytics projects. Comprised of consultants specializing in Data Science, Business Intelligence, Cognitive Services, practical AI, Data Management, and IoT, Neal Analytics is trusted to solve unique business problems and optimize operations across industries.