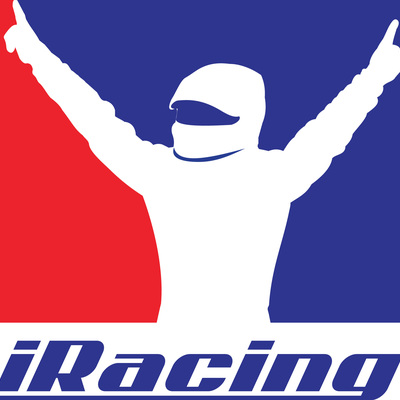 Senior 3D Vehicle Specialist
iRacing
Chelmsford, MA, USA
Job type: Permanent
Job Description
As a Senior 3D Vehicle Specialist at iRacing, you will be directly involved with the creation of incredibly realistic racecar models for the leading racing game in the industry.  iRacing is based around complete authenticity and realism, and your hard surface models will be designed with this in mind.  You will create highly detailed exterior models, cockpit models, engines, suspension, and all of the bits and pieces that make up a modern car.  This is a golden opportunity for car enthusiasts to work on some of the most exciting racecars in the world, such as Ferrari, Mercedes, NASCAR, Audi, BMW, Ford, Porsche, McLaren, Toyota, Aston Martin, VW, Chevrolet, Mazda, Dallara, and more.
Job Duties:
Collaborate closely with the production and vehicle engineering teams to plan, create, and develop the cars that are in our sim.
Build 3D car models from CAD or laser scan, with realtime graphics performance in mind.
Work on our car scripting files with a high level of technical proficiency
Work both with the Art Director to review art submissions from outsource partners, identify issues, create feedback, and effectively communicate that feedback to the outsourcer.
Identify opportunities to improve the product and improve art department processes. 
Find efficiencies and optimizations and communicate those to car Art Director
Actively participate as a member of our production team
Skills & Requirements
Required
Excellence with 3DS Max/Maya/Blender doing hard surface modeling.  5+years industry experience required.
Experience using Substance Painter, Substance Designer, and Adobe Photoshop to create textures and other art.
Great communication skills and experience working as a team player.  
Ability to clearly and concisely document feedback for outsourcing partners
Technical experience with scripting and/or coding languages
Ability to work independently
Desired
We are 3DS Max studio.  Ideal candidates are intimately familiar with Max and have had professional experience with this tool.
BS Computer Science or related technical degree
Passion for sim or real life racing
Comfort and skill reading .psd templates and building to their specs, or building from templates
Location: Position is based in our Chelmsford, MA office.  Candidate must possess any required visas or working papers to work in the United States.
Additional Information
Relocation assistance is offered
How to Apply
About the Company
The next generation of Racing
iRacing.com Motorsport Simulations, headquartered in Bedford, MA, was founded in September of 2004 by David Kaemmer, co-founder of Papyrus Racing Games, and John Henry, principal owner of the Boston Red Sox. iRacing.com's mission is to create the world's leading and most authentic PC-based racing simulation and grow a new branch of motorsport through real-time, online competition – otherwise known as simracing.  iRacing now has over 65,000 members and growing every day.
iRacing is always looking for talented individuals to join the team!  We offer a rewarding culture and competitive salary and benefits.