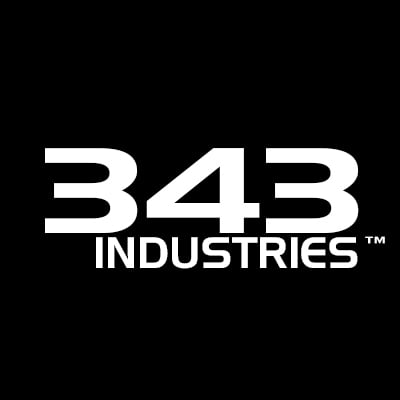 Job Description
343 Industries, the developers of Halo, is seeking a FX Technical Artist to join our team. Be a part of a tightly knit team responsible for delivering high-end effects for future Halo games. Inspire gamers from around the world, join 343 Industries and become part of the Halo legacy!   
The FX Technical artist will work closely with the FX artists, graphics developers and workflow developers to help build our FX system and workflow.  This person would help write shaders, grow our Houdini pipeline, maintain FX performance and budgets, and collaborate with the FX workflow team.
The ideal candidate is a creative person who enjoys effect technical challenges. Someone who wants to deliver an amazing Halo experience, a team player with strong communication skills that is able to work with all disciplines and leads. A self-driven individual who is passionate about effects workflow and development. 
Responsibilities:
Drive innovative effect systems while exercising creative freedom.
Research and Develop new effect techniques and processes.
Drive the development of HLSL particle system shaders and Houdini pipeline improvements.
Collaborate with the FX developers and workflow team to ensure that the effect systems have a cohesive user experience.   
Work closely with the FX lead and team to ensure they have a solution for their technical needs. 
Collaborate with the FX artists to ensure the effects are optimized and within budget.
Skills & Requirements
Qualifications
  Required Knowledge, Experience and Skills: 
3+ years of professional experience. 
   Preferred Knowledge, Experience and Skills: 
Strong knowledge of real-time and particle simulations and photorealistic effects development.   
Experience creating a game or film pipeline.
Experience writing compute shaders. 
Knowledge of at least one scripting language like Hscript, Vex, Mel, Lua, Python, etc.
Experience with a programing language like C, C++, C#, etc.
Houdini Experience:

Creating workflows using Houdini.
Procedural modeling.
Creating HDAs.
Houdini Engine.
 RBD, PYRO, FLIP Solvers.
 Programing in VOPs.

Experience creating film quality fluid dynamic systems. 
Understanding of HDR, color gamut and bit depth concepts. 
Understanding of compositing and rendering techniques.
Shipped at least one AAA game, block buster film or popular TV series.
Additional Information
Relocation assistance is offered
How to Apply
Please visit the Microsoft Careers website to apply:
Microsoft is an equal opportunity employer. All qualified applicants will receive consideration for employment without regard to age, ancestry, color, family or medical care leave, gender identity or expression, genetic information, marital status, medical condition, national origin, physical or mental disability, political affiliation, protected veteran status, race, religion, sex (including pregnancy), sexual orientation, or any other characteristic protected by applicable laws, regulations and ordinances.  We also consider qualified applicants regardless of criminal histories, consistent with legal requirements. If you need assistance and/or a reasonable accommodation due to a disability during the application or the recruiting process, please send a request via the Accomodation request form.
 Benefits/perks listed below may vary depending on the nature of your employment with Microsoft and the country where you work.
About the Company
343 Industries has a single mission: Build incredible Halo experiences. 343 Industries is part of Microsoft Studios, and the steward of the Halo universe. We build the stories, the worlds, and the gameplay that make Halo such an iconic and innovative franchise.
Halo is one of the largest entertainment properties in the world. With over 65 million games sold, New York Times best-selling novels, action figures, apparel and much, much more, this multi-billion dollar franchise has revolutionized console gaming and established a rich and expansive universe for its devoted fans. This is your chance to contribute your passion and vision to one of the most exciting intellectual properties and on one of the most talented teams in the industry.