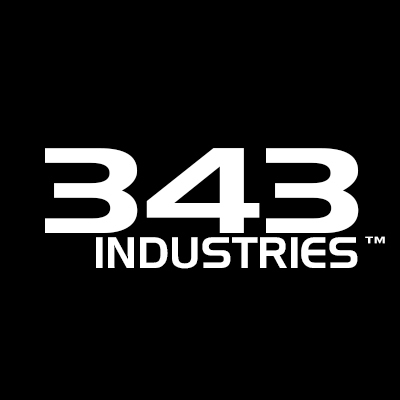 Job Description
343 Industries is looking for a Senior Technical Animator to join our team, working on the future of Halo. As a Senior Technical Animator, you will help bridge the gap between our animation team and the creative and technical challenges they face day to day bringing new characters and stories to the Halo Universe. 
You must have the skills to support large teams of artists, designers and developers and ideally have a passion for both animation technology and character driven games.  If you're a passionate, talented and driven Senior Technical Animator who wants to work on a team investing big in the future on one of the most exciting franchises in the industry, this is where you should be.
Skills & Requirements
Responsibilities:
Partner with the Animation Leadership, Technical Animation and Animation engineers to help implement solutions and tools that increase animation quality and performance.
Build, debug and support custom animation tools in Maya/Motionbuilder via PyMel/Python/Plugins. 
Collaborate with customers and UX partners to continually evaluate and improve animation workflows and pipelines.
Work directly with Animators and fellow Technical Animators to troubleshoot our proprietary animation tools and pipelines.
Document and train others on our tools and workflows
Qualifications:
A portfolio that demonstrates technical animation experience in some of the following areas: Maya, Motionbuilder, DCC animation tools, node graphs, animation trees, similar engine editors and 3rd party animation technologies.
A minimum of 2+ years of applicable professional experience with high-end game engines as a TA, TD or tools programmer.
Prior tools development, training and documentation experience.
Excellent organizational, communication, and interpersonal skills.
Experience using Maya and/or Motionbuilder as a TA/TD.
Expert knowledge of AAA animation pipelines, tools, software and 3rd party solutions like UE4.
Have shipped AAA title in a similar position.
Bonuses:
Character face and body rigging experience
Experience with ragdoll/character physics setup, MB characterization, performance capture, virtual production and virtual cameras.
Strong understanding of the principles of animation and how best to adapt those to create believable characters and experiences.
Experience working with both key frame animation and motion capture data driven projects.
Passion for making groundbreaking games, with an appreciation of current industry trends.
Expert-level knowledge of PyMel, Python, Lua or even better, C++.
A passion for the Halo Universe.
We are 343 Industries - https://www.youtube.com/watch?v=ybmy2HfNfbs
Additional Information
Relocation assistance is offered
How to Apply
Microsoft is an equal opportunity employer. All qualified applicants will receive consideration for employment without regard to age, ancestry, color, family or medical care leave, gender identity or expression, genetic information, marital status, medical condition, national origin, physical or mental disability, political affiliation, protected veteran status, race, religion, sex (including pregnancy), sexual orientation, or any other characteristic protected by applicable laws, regulations and ordinances.  We also consider qualified applicants regardless of criminal histories, consistent with legal requirements. If you need assistance and/or a reasonable accommodation due to a disability during the application or the recruiting process, please send a request via the Accommodation request form.
 Benefits/perks listed below may vary depending on the nature of your employment with Microsoft and the country where you work.
 343careers
#gamingjobs                      
About the Company
343 Industries has a single mission: Build incredible Halo experiences. 343 Industries is part of Microsoft Studios, and the steward of the Halo universe. We build the stories, the worlds, and the gameplay that make Halo such an iconic and innovative franchise.
Halo is one of the largest entertainment properties in the world. With over 65 million games sold, New York Times best-selling novels, action figures, apparel and much, much more, this multi-billion dollar franchise has revolutionized console gaming and established a rich and expansive universe for its devoted fans. This is your chance to contribute your passion and vision to one of the most exciting intellectual properties and on one of the most talented teams in the industry.