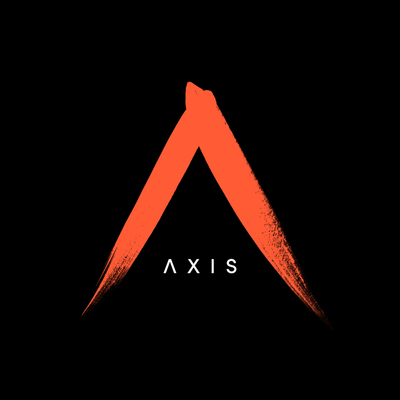 Lead Lighting and Compositing Artist
Job Description
Currently Axis are expanding their Senior team and are seeking an experienced LEAD LIGHTING & COMPOSITING ARTIST to join them onsite in Glasgow.
This role requires a skilled Lighting & Compositing artist with a broad background creating high quality shots across a variety of projects.
You'll be a personable, pro-active, self starter who can motivate and lead the team around you as well as work with the project Director to realise his vision and ensure the standard and quality of lighting is consistently high.
Prior Lead experience is beneficial, however this would be a good opportunity for an experienced Mid or Snr artist to step up. Prior knowledge of Houdini is beneficial with the ability to troubleshoot technical problems, essential. A good understanding of the animation pipeline including pre-production, production and post-production is also beneficial.
The Lead Lighting and Compositing artist will join our team of Lighting/compositing artists working on 3D Projects and will provide technical and artistic leadership for the lighting/compositing artists working on next generation game cinematics and commercial animation projects.
Candidates are required, and must be eligible at time of application, to work on-site in Glasgow.
RESPONSIBILITIES
Fulfil the creative expectations set by both client and project director Work with CG Supervisor to solve creative or technical challenges.
Identify tools and techniques to enhance already established pipeline.
Identify areas requiring increased efficiency and communicate such aspects to Head of Department.
Mentor both artist and junior through creative and technical challenges.
Receive and act on direction given by the sequence CG Supervisor.
Expectation to create higher quantity as well as quality of shots compared to more more junior team members.
Expectation to create master rendering/lighting/compositing files to be used by more junior team members.
Will generally take on the most difficult of tasks.
May be required to apply final polish and grading to entire sequence.
Creating both the exterior and interior lighting within environments and cut scenes.
Compositing of rendered layers, as well as effects layers from the special effects team.
Skills & Requirements
REQUIREMENTS
A minimum of 5 years proven experience Lighting/Compositing on CG/VFX productions Degree level qualification in relevant subject.
Strong working knowledge of 3D software, preferably including Maya, Houdini and Fusion.
A strong creative portfolio and showreel.
A strong, measurable track record in delivering against project goals.
A desire and ability to mentor others.
Excellent problem solving skills.
Ability to successfully delegate, mentor and manage people and projects.
Ability to give help and advice to junior artists.
Deadline driven.
Good communicator.
How to Apply
About the Company
Founded in 2000, Axis is an award-winning, international studio of directors, designers, artists, animators, writers and producers that creates content for the biggest names in video games, film, television, commercials and online entertainment.
As a creative team we go out of our way to get under the skin of every project and deliver beyond client expectations. We are passionate about our craft, and we challenge ourselves to leave a lasting impression with every piece of work.
No matter the client, brand, genre or delivery platform, our creative output is distinctive, engaging and entertaining.
Accordingly Axis has won numerous industry accolades, including: a prestigious Cannes Gold Lions Award, New York Festival Awards, D&AD nominations, London International Awards, Promax Awards and a Best Animation BAFTA.
In 2014, Axis were proud to receive the Queen's Award for Enterprise, a highly prestigious honour bestowed by Her Majesty The Queen only to businesses that display the highest levels of excellence.