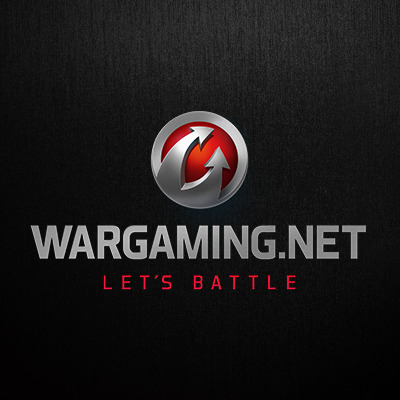 Senior Technical Artist
Wargaming UK
Guildford, Surrey, United Kingdom
Job type: Permanent
Job Description
Job Overview
The Senior Technical Artist role will involve being responsible for supporting the art teams requirements in creating a new franchise for the Western market. You will work closely with the programmers and artists to ensure their vision is realised.
Based in Guildford, Wargaming UK is looking for exceptionally skilled developers to assist in the creation of worlds in the next big free-to-play PC title from Wargaming, the company that brought us World of Tanks and one of the strongest free-to-play PC game companies in the world.
In this role, you will help to inspire and create gameplay for a new & exciting project aimed at a western audience. The candidate will have to be a hardworking self-motivated team player who is able to work closely with all disciplines to create & be responsible for elements of the games fun!
We are looking for someone with a good sense of humor who can integrate themselves seamlessly into our team & studio culture, a solid singing voice, sweet dance moves, and an ability to pun will all stand you in good stead.
Reports To: Lead Artist 
What will you do?
Collaborate with Art Director, art lead, designers, programmers on refining workflows and tools
Developing tools & scripts for 3rd party software (Max, Houdini, Substance, Unreal Engine 4) and standalone in-house tools
Maintain a high level of quality while working with design and deadline constraints
Create advanced and efficient rigs for characters and vehicles
Work with character artists and animators in creating a AAA pipeline
Ability to mentor other members of the Art team
Skills & Requirements
What are we looking for?
Minimum 4-5 years' experience in the games industry with 1 shipped title
Experience in creating tools in Python, MaxScript, Mel, and/or C++
Strong maths skills with the ability to problem solve
Good understanding of toolset building for art assets creation
Solid understanding of art optimisation techniques.
Experience of creating efficient character and/or vehicle for AAA games
Solid knowledge of 3DS Max/Maya, ZBrush, Substance and Photoshop
Experience using profiling tools for performance reviews and optimisations.
Independently self-motivated, team player with excellent communication skills
Efficient workflows and diligence
Strong capacity to work independently as well as in a team
Good written and verbal English skills
What additional skills will help you stand out?
Experience with Unreal 4
Strong understanding of PBR shader development and lighting
Experience/understanding of Houdini Engine a major plus.
Experience with Substance Designer and Painter
Experience in guiding and developing other artists
Additional Information
Relocation assistance is offered
How to Apply
About the Company
About Wargaming:
Wargaming is an award-winning online game developer and publisher headquartered in Nicosia, Cyprus. Delivering legendary games since 1998, Wargaming has grown to become one of the leaders in the free-to-play MMO gaming industry with 4500+ employees and more than 20 offices globally. Over 200 million players enjoy Wargaming's titles across all major gaming platforms, including the massively popular World of Tanks and World of Warships.
Working in our company means always having interesting challenges and gaining valuable experience while working with top-class experts.
Take your place among our passionate and experienced team and bring out the best in yourself at Wargaming!