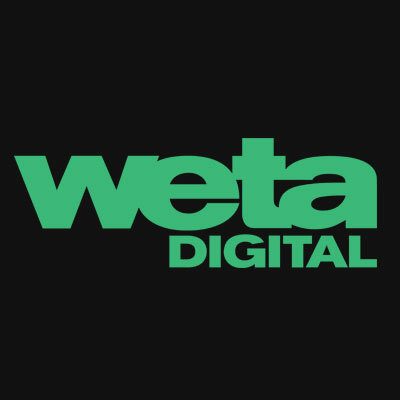 Senior 3D Matte Artist
Weta Digital
Miramar, Wellington, New Zealand
Job type: Contract
Job Description
We are currently taking expressions of interest from experienced Senior 3D DMP, Environment Artists / Generalists for future openings within the Matte Painting Department at Weta Digital.
Applicants should have several years of experience creating the highest level, photoreal CG environments for feature films by using a wide variety of both 3D, 2.5D and procedural environment methodologies.
Ideal candidates would also have experience successfully leading a team through the development and completion of multiple high profile projects.
Responsibilities:
Create, extend or enhance environments using a combination 3D and 2.5D Digimatte methodologies.
Development of env assets and lookdev to support DMP work across an environment or sequence.
Integration of photographic and rendered elements to achieve photo-real results.
Efficient and accessible organization of complex 3D and 2.5D set ups to share with other artists
Collaborate across disciplines to deliver shot work while supporting various departments' needs.
Assist supervision/management when planning workflows and scheduling work.
Effectively communicate with artists, supervisors, and production daily to flag issues and offer solutions.
Skills & Requirements
Required Skills:
Ability to work closely with both artists and production to solve problems within a production schedule.
Ability to convey and incorporate ideas across multiple disciplines
Proactive, Flexible and Collaborative approach to work.
7+ years of applicable experience in feature film, games, or similar
Professional experience with Maya, Clarisse, Houdini, Nuke, and Photoshop
Desired Skills:
Experience using Photogrammetry, Terragen, Mari, Zbrush, etc a plus.
Proficiency with Lighting, Compositing, Modeling, Lookdev, Concept Illustration.
Exposure to Linux/KDE
BFA or equivalent in Painting, Photography, Computer Graphics or similar
Interest in painting, drawing, sculpting, etc.
Additional Information
Relocation assistance is offered
How to Apply
About the Company
Weta Digital is one of the world's premier visual effects companies. Led by Senior Visual Effects Supervisor Joe Letteri, Weta Digital is known for uncompromising creativity and a commitment to developing innovative technology. Groundbreaking performance-driven digital characters like Gollum, Kong, Neytiri, and Caesar are widely acknowledged as some of the best digital characters ever put on screen. Recently finished projects include Avengers: Endgame, Game of Thrones, and Alita: Battle Angel.