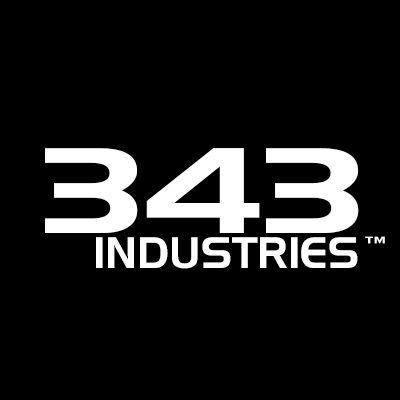 Job Description
343 Industries, the studio developing Halo games, is looking for a Senior UI Artist to join our team working on the next, big Halo shooter experience. As a Senior UI Artist, you are central to defining amazing user experiences across activities and devices for one of the most exciting and creative intellectual properties in the industry. If you're a passionate, talented and driven artist in this field, this is where you need to be! 
UI Artists are expected to produce exceptional 2D and some 3D graphics, menu screens, HUD, branding and additional user interface graphics as required. The ideal candidate must be highly effective in ambiguous situations, manage your time effectively and react quickly to changing requirements.
UI Artists must communicate and collaborate strongly with our UX Design team; together, these roles are responsible for the information design and execution of complex UI flows and delivering a world class user experience to our consumers. The ideal candidate will have a good balance of visual design and UX design for games, is experienced in both, although art is where your main passion lies.
Responsibilities:
Work closely with our UI Art Lead to define the look and feel of our user interface, helping set the bar for exceptional UI Art across the experiences we are crafting 
Proactively drive UI visual designs, functionality, and execution for a UI-rich Halo experience
Implement and iterate on UI screens using our UI Toolset within our game engine
Create concept sketching, wire-framing and high-fidelity UI mockups/prototypes. 
Collaborate with our UX designers to ensure we are delivering on a compelling and intuitive user experience
Work closely with Design, Production, and Developers to iterate on best solutions to UI challenges
Skills & Requirements
Qualifications:
5+ years of experience in UI art, graphic design, or visual design for games
Preferred Skills and Experience:
Exceptional understanding of fundamental graphic design principles (typography, layout, grid, hierarchy, color, animation, composition)
Deep understanding of UX/UI design for console platforms
Strong iconography, & 2D vector art skills
Ability to produce and iterate on quality work quickly in pursuit of the best visual design solution
Strong technical skills and the ability to quickly grasp new technology, workflows and software
Highly proficient in Photoshop, Illustrator, and After Effects
Experience in 3D software like Cinema 4D, Maya, or 3DS Max
Excellent cross-functional communication skills, both verbal and written
Passion for and knowledge of games, especially FPS or sci-fi games
Degree in graphic design or related field
Portfolio review and presentation will be required.
343careers
#gamingjobs
Additional Information
Relocation assistance is offered
How to Apply
Please visit the Microsoft Careers website to apply:
We are 343 Industries - https://www.youtube.com/watch?v=ybmy2HfNfbs
Microsoft is an equal opportunity employer. All qualified applicants will receive consideration for employment without regard to age, ancestry, color, family or medical care leave, gender identity or expression, genetic information, marital status, medical condition, national origin, physical or mental disability, political affiliation, protected veteran status, race, religion, sex (including pregnancy), sexual orientation, or any other characteristic protected by applicable laws, regulations and ordinances.  We also consider qualified applicants regardless of criminal histories, consistent with legal requirements. If you need assistance and/or a reasonable accommodation due to a disability during the application or the recruiting process, please send a request via the Accommodation request form.
Benefits/perks listed below may vary depending on the nature of your employment with Microsoft and the country where you work.
About the Company
343 Industries has a single mission: Build incredible Halo experiences. 343 Industries is part of Microsoft Studios, and the steward of the Halo universe. We build the stories, the worlds, and the gameplay that make Halo such an iconic and innovative franchise.
Halo is one of the largest entertainment properties in the world. With over 65 million games sold, New York Times best-selling novels, action figures, apparel and much, much more, this multi-billion dollar franchise has revolutionized console gaming and established a rich and expansive universe for its devoted fans. This is your chance to contribute your passion and vision to one of the most exciting intellectual properties and on one of the most talented teams in the industry.