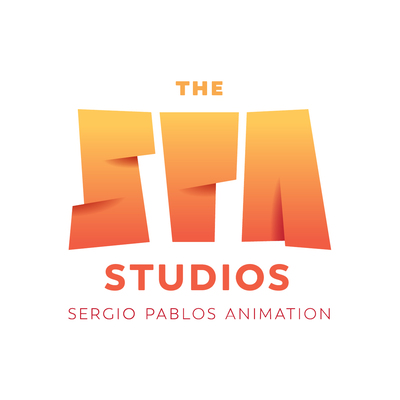 Job Description
The SPA Studios are using digital tools to reimagine the charm of classical 2d animation, blended with unique cutting edge digital techniques that adds a fresh volumetric look, lighting and texturing that people have to come to expect in family movies.
We are structuring the department so artist have an opportunity to set up the shot at the Pre-Comp stage when all the digital elements are coming together, then finish the same shot when is complete in Lighting and ready for the Final Composite. The first pass is more technical, the final pass is the more artistic one.
Responsibilities:
Prepare and set up Nuke scenes with 2d and 3d elements, for a 2d workflow
Collaborate with other departments such as Layout, Ink & Paint, Lighting, and Compositing
Set up image sizes and formats for the background and layout departments
Perform technical work in support of shot lighting and comp
Troubleshoot and debug shot problems as they arise
Match and integrate 3d elements in a 2d environment
Solve contact and perspective issues
Prepare 3d projections
Set up and animate 2d, multiplane and 3d cameras
Pre-comp all the different elements from which shots are going to be created
Update shots as new elements and versions get published
Lay down a base for the Final Composite to work from
Provide other departments with the needed elements meeting their technical requirements
Ensure quality of composition of all the provided elements for each assigned shot.
Ensure that assigned shots fit in the continuity of a sequence and fulfil the vision of the Directors, Art Directors, and CG Supervisor while meeting the production schedule
Color grading and matching of the different elements
Apply depth of field, motion blur and other kinds of effects where requested
Guarantee color, mood and atmosphere continuity
Ensure continuity problems in shots within the sequence are addressed
FX integration and creation of 2d comp effects
Apply light and shadow 2d effects
Ensure that comp setups are clean, documented and easy to understand.
Exchange comp elements with other teams or departments
Skills & Requirements
Requirements:
Proven experience as a Compositor
Be self-motivated and comfortable working with deadlines and budget restrictions
Teamwork and excellent communication skills
Be able to take direction and be willing to address constructive feedback
Show respect for the procedures and requirements of the studio production and pipeline
Proficiency in Nuke is essential
Ability to relocate to Madrid is necessary
A valid EU work permit is a bonus
English is a must, as the work will be developed in this language
How to Apply
About the Company
The SPA Studios offers the highest quality in Animation, Content & Visual Development, Character Design and Storyboarding. Founded by Sergio Pablos (Director, Screenwriter and Animator), our clients include Netflix, Universal, Blue Sky, Warner and Disney among other intrustry leading companies.

The studio credits include: Despicable me, RIO, Foosbal, Hunchback of Notre Dame, Hercules, Tarzan, Treasure Planet...and we are currently in production with Netflix' biggest animation project: KLAUS.