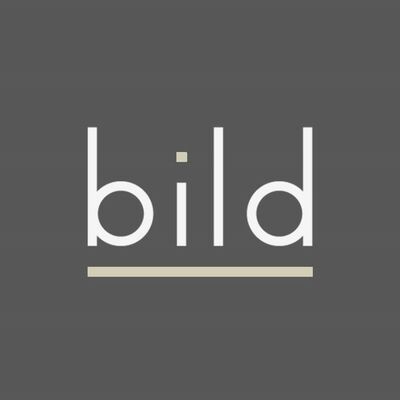 Environment Artist - London (UK)
Job Description
Bild Studios is looking for an experienced Environment Artist who can help us to deliver photo-realistic and visually striking 3D environments for our new xR / virtual production studios located in central London.
You are an independent and talented artist with expert knowledge in texturing, 3D modelling, UV unwrapping, Unreal Engine and VFX pipelines. You are a creative designer who puts great attention to detail and can show a strong portfolio with examples of photo-realistic real-time environments created in Unreal Engine 4.
You're a great communicator and are excited about new tools, possibilities and workflows.
You're ideally based in London and can join us on set in our London studio.

This is what we are looking for:
As an Environment Artist, you'll be asked to help with a variety of tasks involved in the creation of assets such as modeling and detailed texturing, for import specifically into Unreal Engine 4  where additional effects, lighting and shading will be applied.
Here are things you would do:
Create detailed textures using PBR shading tools such as Substance Painter/Designer, Zbrush, Photoshop.
Re-topologise high-poly meshes and turn into optimised meshes for real time-usage.
Advanced UV unwrapping. 
Build photo-realistic scenes in Unreal Engine 4 using prepared assets with additional lighting and grading.
Unreal Engine 4 scene-creation using Quixel and hand-made assets.
Authoring custom LOD's.
Analyse client requests and collaborate with producers and technical managers.
Skills & Requirements
Expert knowledge in texture creation using PBR shading tools such as Substance Painter/Designer, Zbrush, Photoshop.
Expert 3D modelling and UV-mapping skills.
Strong portfolio with examples of photo-realistic environments created in Unreal Engine 4
Creative designer with an excellent attention to detail.
Experience of the full asset pipeline including optimising and profiling.
Ideally previous experience working with scanned references, photos or other artwork to create textures.
Ability to troubleshoot technical problems.
Able to work with in many different art styles.
Strong communication skills.
Great interest and curiosity in new tools and workflows.
Skills in Notch would be beneficial but not a requirement.
Additional Information
Working remotely is an option
How to Apply
Please email your CV and website/portfolio to: jobs@bildstudios.com 
We look forward to hearing from you! 
About the Company
At Bild Studios we blend technology and creative direction - specialising in the visual engineering and the creative design for some of the largest live productions in the world.  
The work generally takes the form of technical and creative consultancy to realise complex video installations for live events, broadcasts and permanent installations - specifically from a media server workflow, pre-visualization, and show control perspective. These productions typically involve extremely large video canvases, supplied by hundreds of projectors and unique video channels.  
With our upcoming state-of-the art studio facility located in central London, Bild Studios provides an end-to-end solution for creating xR solutions and Virtual Productions for film shoots, live performances, and immersive presentations. The studios, fitted with hi-res LED screens, camera-tracking and production infrastructure, in combination with the team of producers, artists and engineers provide a new platform for virtual productions, applicable for a wide range of exciting projects. 
The HQ office itself is based in Hoxton in East London with the studio located in central London. 
Please see www.bildstudios.com to see some examples of our work.