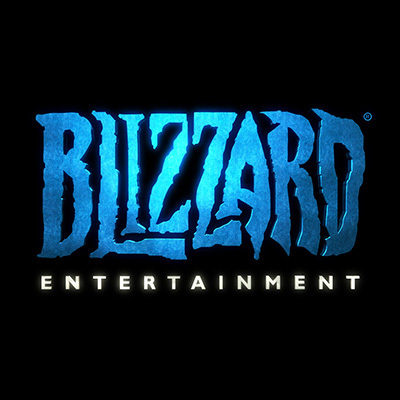 Job Description
Tracer, Winston, Pharah, Hanzo… these are just a few of the memorable heroes that inhabit our world. Our talented animators put their heart and soul into bringing these unique and visually stunning characters to life, and their ranks are growing. We want to meet an Animation Supervisor ready to step up and break new ground in the Overwatch universe.
Blizzard is looking for a highly motivated and talented Animation Supervisor to join its Overwatch art team in Irvine, California.  This is a position requiring hands on direction, management, and engine integration of a range of assets including characters, weapons and props.
Do you have strong animation direction and leadership skills? Are you able to manage, art direct, and provide detailed feedback to external art vendors? Are you an experienced and flexible animator that is comfortable in communicating feedback clearly, as well as put final touches on animations before implementing final assets in game? If yes, then this may be a phenomenal fit for you!
Responsibilities
Manage communications and provide feedback to external animators and help maintain a strong creative relationship between external and internal animation teams
Help create and maintain the personality of new and established hero's directly by creating in game animations alongside supervisory duties
Generate detailed documentation, visual reference, and examples of animation asset production, procedures, and engine requirements to support the external vendors
Own the quality control over all incoming animation assets, providing detailed feedback and approvals to the vendor to deliver quality assets to the development team
Implement approved assets into the game engine, along with making any needed fixes to keep assets consistent and game ready.
Work closely with the animation lead, senior animation supervisor, production team, and outsource manager to determine outsourcing needs, pipelines, budgets and costs for animation assets
Ability to level up animation ability of 3rd party Vendors through clear and consistent teaching
Coordinate with the outsource manager and producers to schedule and track incoming assets
Identify and research possible vendors
Skills & Requirements
Requirements
Experience in game animation asset creation in Maya
Strong action and acting animation experience and skills
Clear and concise communications, leadership, and people skills
Must be highly organized, self-driven, customer focused, and a great team player able to excel in a collaborative environment
Understanding of the visual style of Overwatch and a passion to push it to the next level
Have shipped AAA PC or console title as an animator
Pluses
Experience working with outsourcing teams
Experience in a lead animator or teaching role  
Love of the world and characters of Overwatch
Additional Information
Relocation assistance is offered
How to Apply
To Apply, please visit our website here:
https://careers.blizzard.com/en-us/openings/ocBz9fwf 
Application Requirements
Cover Letter 
Portfolio and / or reel demonstrating relevant artistic skills required (PDF Format Preferred)
Only online artwork submissions will be accepted (e.g. website, blog or online album)
Must be willing to complete an art test if requested to do so
About the Company
Blizzard Entertainment has been rated by Fortune as one of the "Best Places to Work" for several years running (and our ranking continues to rise!).  We are a community of 4000 global employees who are passionate about not only gaming, but entertainment and the technology that drives our users experience. Our goal is to delight our customers by never settling for anything but the highest quality and providing worlds filled with creativity and adventure around every corner.  You are bright, engaging, eager to learn and ready to make an impact. We've been waiting for you!
Blizzard Entertainment is an Equal Opportunity Employer. All qualified applicants will receive consideration for employment without regard to race, color, religion, sex, sexual orientation, gender identity, gender expression, national origin, protected veteran status, or any other basis protected by applicable law, and will not be discriminated against on the basis of disability.