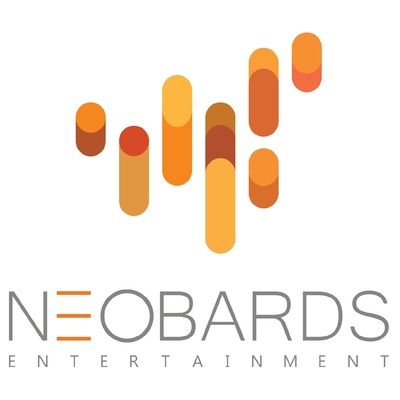 Job Description
Lead Artist – Position located in Taipei (Taiwan)
Neobards is looking for extremely talented and experienced artist to lead the creation of the Art on our next ambitious project on handheld platform.
Role:
Responsible for the creation and delivery of high quality game art content on hand held platform.
Translates the product art direction into creation guidelines to produce in game.
Maintain visibility on the progress and accurately predicts and deliver to deadlines.
Provides guidance for his sub-team and maintains coordination with the other leads of the team.
Oversees the quality and delivery of necessary outsourced elements.
Key Responsibility:
Mentor and grows his sub-team upholding the highest leadership standards.
Maintain close collaboration with the design and code team to ensure compliance with design choices and technical performance.
Delivers to the highest standards of quality on mobile/PC/Handheld platform.
Delivers accurate estimates to project management and owns the delivery on time and quality.
Pro-actively manages dependencies.
Maintain homogeneity of game assets including outsourced ones.
Ensure technical and organizational compliance with defined standards.
Owns the Art bible and technical documentation related to specific area listed above.
Skills & Requirements
Required Skills
At least 5 shipped titles as 2D/3D artist on mobile or console and 2 as Lead position, in one or more specific area like, Animation, Character or Environment.
Very experience with hand-held and mobile platform requirements.
Strong knowledge of preferred 2D/3D software Knowledge (e.g. Photoshop, 3DSMax and Maya) and Unreal Engine
Experience with anatomy, composition, color studies, painting and storyboards and a good understanding of traditional art and design fundamentals.
Experienced with engine optimization
Written and verbal communication skills (English Chinese)
How to Apply
Please provide your CV and Portfolio(linkage is preferred) by sending application to recruiting@neobards.com. Thanks.
About the Company
關於泥巴娛樂
「泥巴娛樂」成立於2017年,是由一群來自於不同國家文化、超過20年以上的業界先鋒共同創立,已有台北與蘇州兩個據點。延攬台灣中國與歐美各地極具天分的遊戲人,過往參與無數由Sony、Activision、Square Enix、Capcom、EA、Ubisoft與 Warner Bros. 等發行的AAA級遊戲開發製作。
「泥巴娛樂」擅長結合國際資源,專注開發高品質的精品遊戲,不論是IP 遊戲、或是新創設計,泥巴人始終擁有高度研發熱忱、享受開發中的苦與樂,一起競爭分享、學習成長,攻佔世界舞台。
成立不到三年的時間,已發表了經典遊戲 Devil May Cry HD Collection、以及 Onimusha Warlords 在PS4, Xbox One, Nintendo Switch與PC版本。正在進行中的AAA 大作與其他跨平台遊戲作品,亦會陸續登場。
「泥巴娛樂」始終相信,所有泥巴人聚集在一起因為熱愛﹔這熱愛來自於創作、來自於說故事、以及來自於那深深體認只有用盡心力與對品質專注才會帶來的勝利!
About NeoBards Entertainment
Established  in 2017 by a team of industry Veterans and some of the best talents from Taiwan, China, Europe and USA. NeoBards Entertainment is now located at Hong Kong, Taipei and Suzhou, bringing more than 20 years of AAA game development experiences from Sony, Activision, Square Enix, Capcom, EA, and Ubisoft. 
NeoBards Entertainment specializes in integration of global resources, development of high quality IP games and original designs. The Bards enjoy the bitters and sweets of game development, and continue to stay passionate, while they grow and learn from one another, tackling the world of game making. Within less than 3 years since NeoBards was found, NeoBards has been delivered Devil May Cry HD Collection and  Onimusha Warlords on PS4, Xbox One, Nintendo Switch, and PC versions with Capcom. More AAA games will soon be revealed. 
NeoBards is united by a love of storytelling, a love of making games, an appreciation for the hard work required to deliver world beating quality.  
ネオバーズについて

ネオバーズ(NeoBards Entertainment) は2017年に、世界各国から業界屈指の経験者らが集って台北で創設したゲームメーカーです。中には業界歴20年以上もの経験者もおり、台北と蘇州の二つの拠点をもって、台湾や中国、日本、欧米の世界各地から優秀な人材を寄せ集め、素晴らしい作品を提供していきます。現在の優秀なスタッフらは、これまでSIE、Activision Bllizard、スクウェア・エニックス、カプコン、EA、ユービーソフト、ワーナーブラザーズなど無数のトリプルA級タイトルの開発制作を手掛けてきました。
ネオバーズは世界的に業界内での関係が緊密で、国際的な連結、協力によるプロジェクトに強く、著名IPのタイトルや新作物まで、ゲーム人の情熱とプロ意識で挑み、競争市場の中で新しく学び成長し、世界の舞台へ向かって羽ばたきます。
これから二年目に邁進するネオバーズが携わったタイトルは、既に発売されたカプコン社の「Devil May Cry HD Collection」をはじめ、年末PS4、XboxOne、任天堂SwitchとPCでリリース予定の「鬼武者Warlords」など、このほかにも進行中のトリプルAタイトル製作が今後続々と登場。
ネオバーズに集まったみんなは、情熱によって集まったと信じてます。モノづくりに対する情熱、物事を語り続ける情熱、とことん努力して高い品質を生み出す情熱によって成功に導かれることを信じてます!