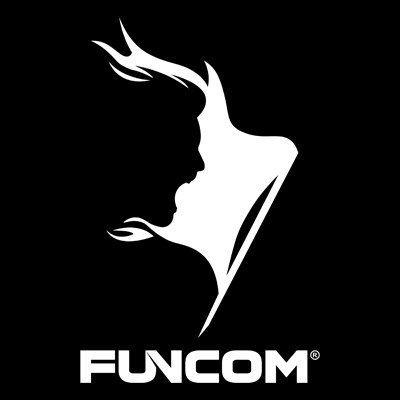 Hard Surface Artist
Funcom
Durham, North Carolina , USA
Job type: Permanent
Job Description
From critically acclaimed The Longest Journey to the very first sci-fi MMO Anarchy Online, to the brutal trials of Conan Exiles, our 28-year history has set our players uniquely up for a journey to the harsh world of Dune, where the continual battle for survival and spice will bring a challenge that is Legendary.
The Funcom team consists of over 250 people located in 5 studios - Norway, the US, Portugal, Sweden, a newly opened Romania studio - plus an additional UI/UX hub in the UK. As part of Funcom's ongoing growth, and completing a successful turnaround, Funcom is now backed by Tencent, the largest online gaming company in the world! 
Working as a Hard Surface Artist in Funcom, you will be reporting to our Lead Artist and you will handle the creation of textures and materials and work on hard surfaces. 
In this role, you are a highly skilled and knowledgeable Hard Surface Artist and you should be able to demonstrate a deep understanding of industry 3D modeling techniques and follow upcoming trends to continuously improve the art quality. 
Skills & Requirements
How you can have an impact on your position:
Share your deep passion and knowledge of crafting hard surface 3D assets and your drive to develop compelling game experiences
Align with game team partners on high-level vision and high-level direction
Collaborate with concept artists and art direction to create the highest quality assets
Ensure consistency and quality of your work throughout the projects
Deliver high-end hard-surface quality assets
We are looking for someone that has:  
3-5 years of AAA game experience
Proven ability to thrive in a challenging and often ambiguous environment
Strong understanding of creating art assets in multiple major 3D and 2D packages (3DS Max or Maya, ZBrush, Photoshop, and/or Substance) for console hardware (Xbox, PS, PC)
In addition, the perfect candidate has:
Experience in Unreal Engine 4
Good communication skills and empathy to help junior colleagues
Passion for video games and the gaming industry
Familiarity with photogrammetry process, procedural content creation, or PBR workflows
Lead experience would be nice to have
Additional Information
Working remotely is an option
Relocation assistance is offered
How to Apply
About the Company
We are a Scandinavian company and follow Scandinavian work values. For you, that means a flat structure in which you can thrive, be yourself, and leave a mark in the studio and become an ambassador for our company values. We focus on Agile/Scrum methodology, and heavily value the importance of work-life balance in employee culture. Funcom values close-knit, collaborative individuals who crave creative ownership, a drive for constructive input, and a never-ending pursuit of evolution and quality.
Funcom NC studio is a professional working environment with international work culture. 
Funcom Inc offers: 
Substantial employee benefits package including premium-free Insurance package, 25 vacation days, 8 sick days, 10 paid holidays, etc. 
401K w/match. 
We have a diverse, dynamic, inclusive, challenging, and engaging culture, with a basis of continued training and career development opportunities, and we encourage candidates from all walks of life to apply. Come join us in a friendly environment of enthusiastic professionals willing to go the extra mile to deliver world-class games. 
Funcom Inc. is an equal opportunity employer. Funcom is looking for candidates who are authorized to work in the U.S.   
COVID-19 Update: Funcom has transitioned to a work-from-home model and continues to interview/hire during this time. Initially, this role is expected to be a remote position, ultimately becoming an onsite position. We understand that every circumstance may be unique and Funcom will work with each candidate to identify options that work best for them and for Funcom.