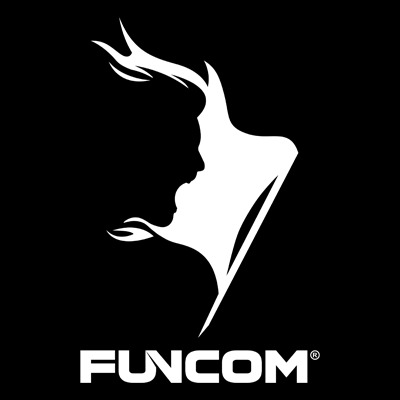 Senior 3D Artist
Funcom
Lisbon, Portugal
Job type: Permanent
Job Description
From critically acclaimed The Longest Journey, to the very first sci-fi MMO Anarchy Online, to the brutal trials of Conan Exiles, our 28-year history has set our players uniquely up for a journey to the harsh world of Dune, where the continual battle for survival and spice will bring a challenge that is Legendary.
The Funcom team consists of over 250 people located in 5 studios - Norway, the US, Portugal, Sweden, a newly opened Romania studio - plus an additional UI/UX hub in the UK. As part of Funcom's ongoing growth, and completing a successful turnaround, Funcom is now backed by Tencent, the largest online gaming company in the world!  
Now, our team in Lisbon needs a Senior 3D Artist to work initially on the Conan Exiles project and after on a new open-world multiplayer game using the Dune IP from Legendary Entertainment!
As a Senior 3D Artist, you will work closely with the Art Director and Project Producer to build and maintain qualitative goals and artistic consistency, setting high visual standards. You will be an integral part of the art team tasked with designing and implementing a wide range of in-game art assets for use in our games.
Skills & Requirements
We will expect you to: 
Create optimized game ready assets for today´s standards
Help artists to create kit pieces for modular constructions
Flexibility to do organic sculpting and Hard surface modeling
Capacity to interpret a 2D concept and make a 3D version solving problems
Lead, mentor and motivate 3D artists as they develop and polish their work throughout the 3D pipeline
Balance artistic aspects with technical constraints, maintaining quality and performance standards
Build and maintain partner and client relationships, trust and communication
Follow and respect the art direction guidelines
Stay up to date on best practices to keep up with the latest next-gen industry standards
Additional duties include assisting with content creation for game development and assisting with quality control of all products
We are looking for someone that has: 
Minimum 5 year of experience as a 3D Artist or Modeler in the game industry
Mastery of 3D art fundamentals of topology, materials, textures, proportion, and anatomy + animation and game limitations 
Expert-level proficiency with Z-Brush, Autodesk Maya, 3ds Max, Substance Suite and/or other 3D software packages
Experience using Perforce or equivalent VCS
Knowledge of Unreal Engine 4 and production management tools
Bachelor/Undergraduate degree or equivalent
Excellent English communication, organization, mentorship, time management and interpersonal skills
Outstanding self-motivation and initiative
A keen interest in playing games and game development beyond art
Additional Information
Relocation assistance is offered
How to Apply
Please apply in English here
About the Company
Funcom was founded in 1993 and during the past 28 years we've created everything from pixel platformers to massively multiplayer online games. Today, more than 190 people from more than 25 different nationalities work and play at Funcom across our studios in Oslo, Norway, Lisbon, Portugal and Durham, North Carolina. We want Funcom to be a game developer where creative people can come together and leave a mark on the industry.